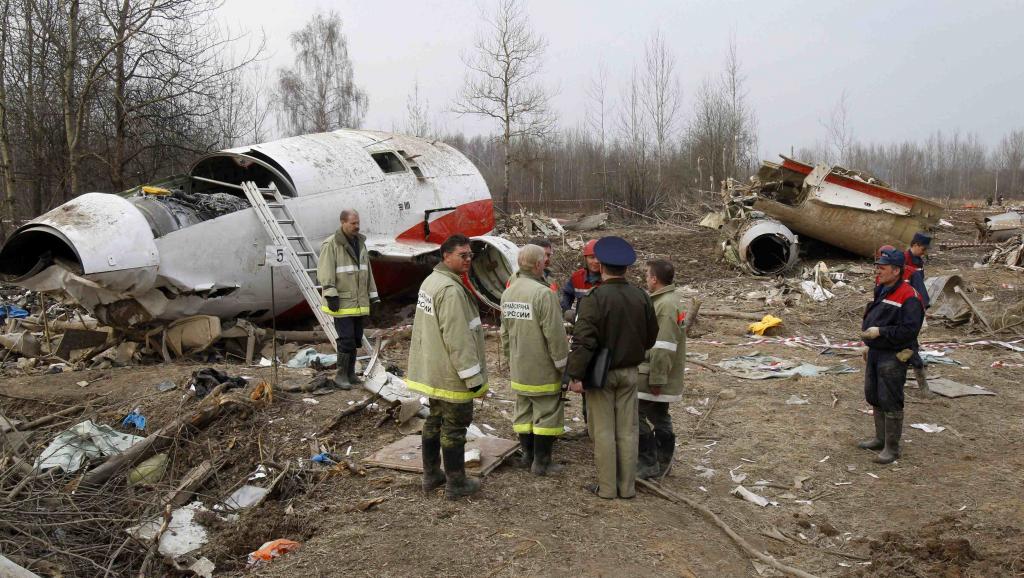 REUTERS
"The actions of the Russian side, namely, the lack of response to requests for legal assistance, the concealment of important witnesses involved in the events of April 10, 2010, and the failure to return the Tu-154M wreckage do not contribute to discovering the full truth and make us think of the intentions of Russia regarding us, the role of the Russian participants in those events," Cichocki commented on Russian President Vladimir Putin's statement that there had been no explosion on board the plane, PAP said.
Read alsoSmolensk tragedy: Presidential plane fell apart in air Speaking at his annual press conference on December 14, Putin denied any explosion. "There were no explosions; after all, both Polish and Russian experts examined this," he said.
"We are really tired of this kind of bluffing. Just some nonsense and ravings, what are they talking about?" Putin said in response to a question from a Polish journalist who voiced a theory that the crash might have been caused by an explosion on board the plane.
"If there were explosions on board, where did the plane take off from? From Moscow or from Warsaw? Then it might have been planted there. Do you mean we sneaked it there? Did some Russian agents plant explosives there, really? Look at home then," Putin added.
Meanwhile, Poland's Dziennik Gazeta Prawna daily reported the Russians expect the Poles to close a reinvestigation into the disaster in exchange for returning the wreckage of the Tu-154 plane, Poland's English-language news outlet thenews.pl said.
Earlier, Poland's Ministry of National Defense reported that the commission to investigate the Smolensk plane crash had found evidence that there had been two explosions on board the Tu-154M.