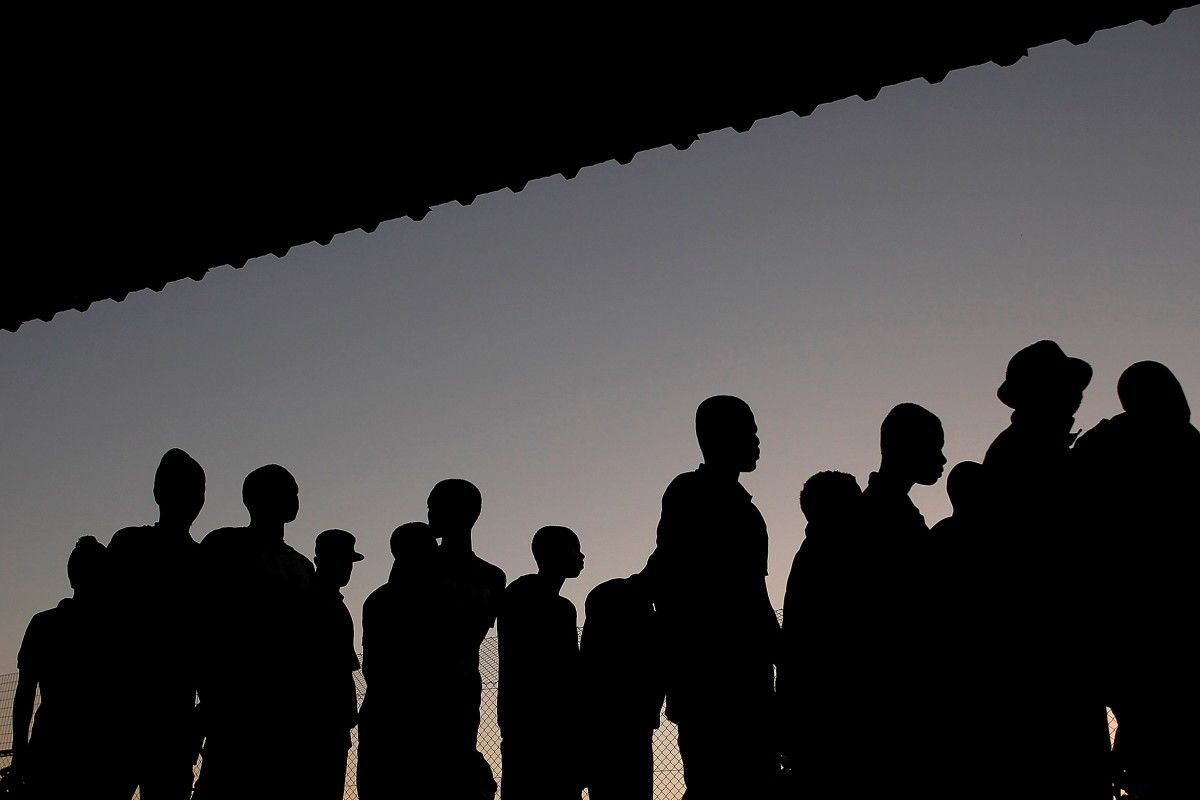 REUTERS
Mark Rutte, the Netherlands' prime minister, branded as "shameless" a plan by the Visegrad group of central European countries to fund efforts to stop migration from Libya while refusing to accept quotas of refugees, FT wrote.
Mr. Rutte warned that unless member states were able to "untangle this problem" in the next six months it could force a bitterly contested vote among union members on the way forward on migration policy.
"It was very painful," he said of the debate over who should take in refugees. "You have to work in the spirit of solidarity. You cannot make it that they end up in a few countries."
Lengthy leaders' talks over dinner at a summit in Brussels failed to yield a consensus as countries including Germany resisted proposals to phase out refugee quotas. Diplomats said the atmosphere was better than at a heated pre-summit meeting on migration earlier this week, even if there was little sense of positions shifting.
"It was a sober conversation, along the lines we all know," said one EU diplomat. "There was no new apocalyptic element."
Read alsoEU Council adopts regulation to reinforce checks at external bordersPro-quota member states had been angered by proposals floated ahead of the summit by Donald Tusk, European Council president, which branded mandatory refugee quotas "ineffective" and "highly divisive". The plan also calls for more secure funding, increased returns of irregular migrants, and long-term partnerships with both neighboring states and other countries of migrant transit and origin.
Mr. Tusk's supporters say he wants to spark debate and force member states to face up to the failings of a system that was overwhelmed when more than 2.5m people applied for asylum in 2015 and 2016. Numbers have dropped sharply after EU-funded programs stemmed the flows of migrants from Turkey and Libya, but many union diplomats see another surge as only a matter of time.
Angela Merkel, Germany's chancellor, had earlier attacked the Tusk plan as "not sufficient", adding that EU members must show each other mutual support.
"We don't need just solidarity for the management of borders, but we also need solidarity inside [the EU]," she told reporters before the dinner. "There can't be selective solidarity."
Ms. Merkel said countries on the borders of the EU – which include Italy and Greece – bore "a lot of responsibility" under the existing migration system. She added that the so-called Dublin regulation under which member states are supposed to share the burden of asylum applications "doesn't work at all".
Mr. Tusk acknowledged how "when it comes to migration, it divides [the EU] between east and west". "Emotions make it hard to find even common language and rational arguments for this debate," he said, referring also to union disagreements on monetary union. "This is why we should work at our unity even more than before."
Read alsoU.S. pulls out of UN migrant and refugee pact – VOAThe so-called Visegrad four central European countries – Poland, Hungary, the Czech Republic and Slovakia – have broadly welcomed the Tusk paper. Mr. Tusk had "spoken the truth" on mandatory quotas, said Peter Szijjarto, Hungary's foreign minister.
The Visegrad countries agreed on Thursday to pay EUR35m towards the expansion of an Italian-led program to fund the Libyan coastguard and other authorities to stop migrants leaving for Europe. Numbers of arrivals in Europe from the conflict-racked north African state have fallen steeply, but rights groups say migrants there have suffered horrifying abuses.