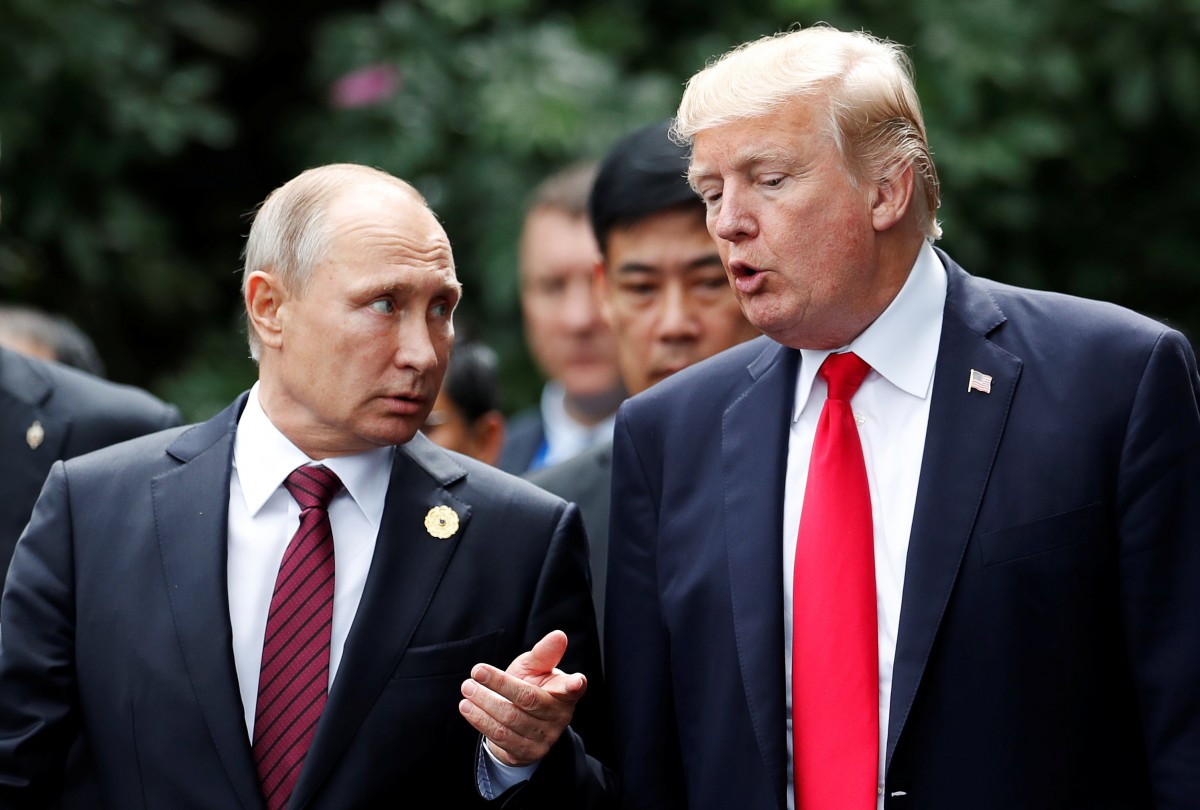 REUTERS
The attack was allegedly planned to take place on Saturday, BBC reported citing officials.
In a phone call, President Vladimir Putin thanked Donald Trump for the CIA's intervention, the Kremlin said.
Putin told Trump that Russia's special services would hand over information on terror threats to their U.S. counterparts, it added.
Read alsoTrump reluctant to engage on issue of lethal aid to Ukraine - mediaRussia's FSB security service said in a statement on Friday that it had detained seven members of a cell of Islamic State supporters and seized a significant amount of explosives, weapons and extremist literature.
The cell was planning to carry out a suicide attack at a religious institution and kill citizens on Saturday, the FSB statement said (in Russian).
The group was preparing explosions targeting the cathedral and other public places in Russia's second city, the Kremlin statement said.
It added that Putin had asked the U.S. president to pass on his thanks to the CIA director and the operatives involved.
White House press secretary Sarah Sanders confirmed that Trump and his Russian counterpart had spoken on Sunday.