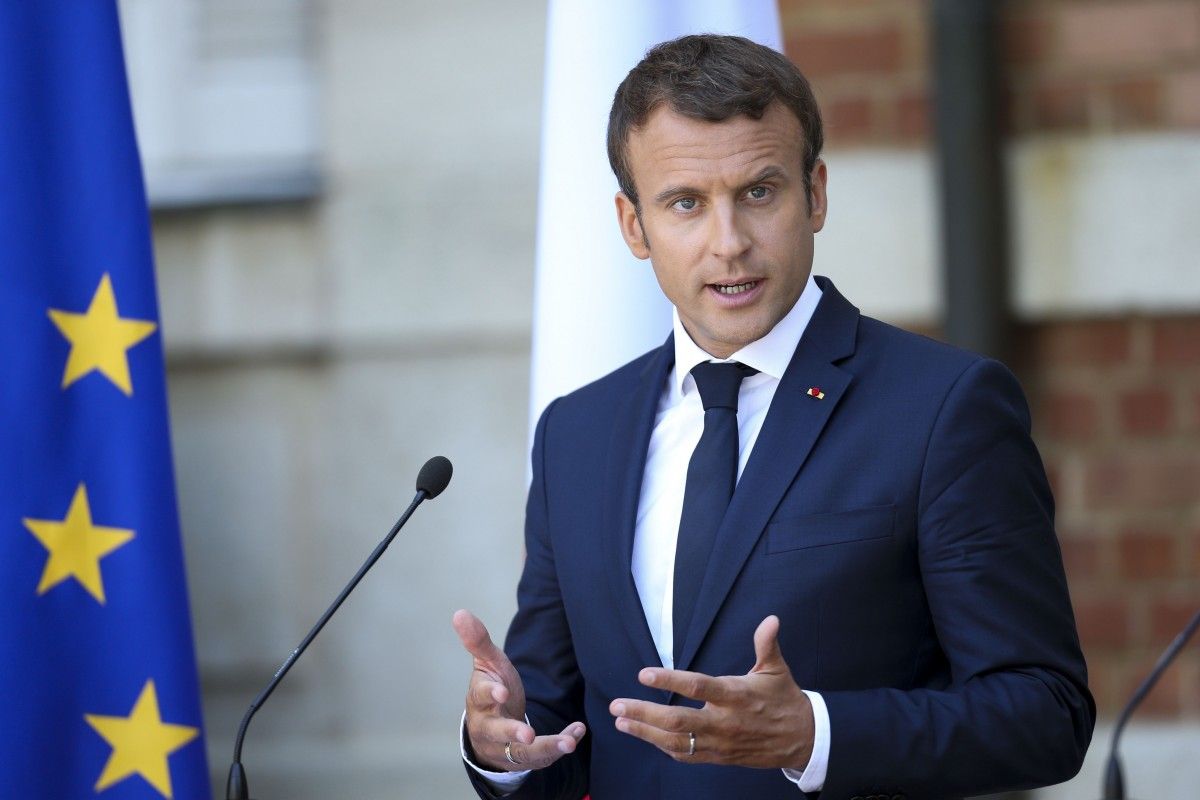 REUTERS
"On December 9, Iraqi Prime Minister [Haidar al-] Abadi announced the end of the war and the victory over Daesh, and I think that by mid- to late February we will have won the war in Syria," Macron told a television interview broadcast on December 17, using the Arab acronym for IS, RFE/RL reported.
Macron told the France 2 network that Paris would now push for peace talks involving all parties in the six-year Syrian civil war. He did not specify how those talks would align with other sets of negotiations now underway.
Read alsoThe Independent: U.S. jets intercept Russian planes over Syria and fire warning flares Macron said President Bashar al-Assad cannot be ignored in any negotiations but that the Syrian leader must one day answer for his actions.
"We have to talk to everybody. We have to talk to Bashar al-Assad and his representatives," Macron said. "Afterward, he must answer for his crimes before his people, before international justice."
The civil war in Syria has killed some 400,000 people and driven millions more from their homes since it began with a state crackdown on pro-democracy protesters in March 2011.
Russia and Iran support Assad, while a U.S.-led coalition, including France, backs anti-government forces. Turkey supports differing rebel groups.
IS fighters also entered the war and were opposed by all other sides. After capturing wide swathes of territory in 2014, they have lost most of their gains in the face of attacks by government forces and U.S.-backed Arab and Kurdish fighters.