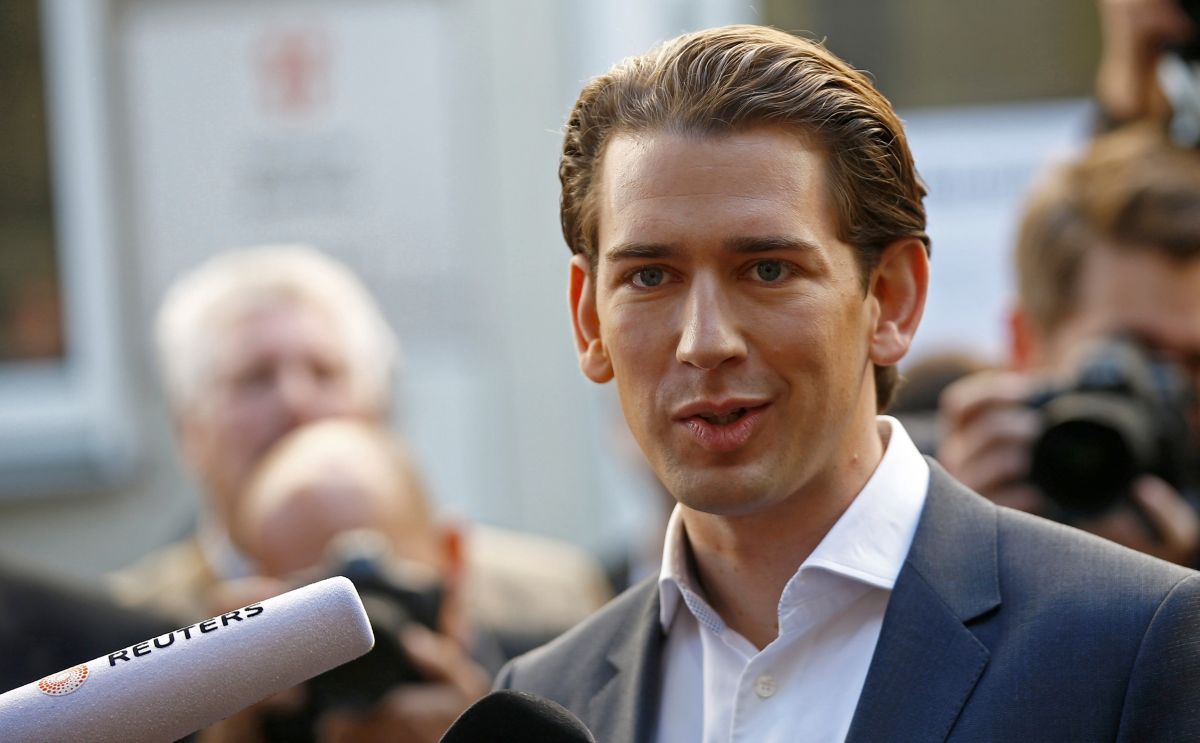 REUTERS
At the weekend, the new chancellor, Sebastian Kurz of the Austrian People's party, struck a deal with the Freedom party, a nationalist group founded after the second world war by former members of the Nazi party, now headed by Heinz-Christian Strache, the Guardian reports.
The coalition deal makes Austria the only western European country with a far-right presence in government. At 31, Kurz is the youngest head of government in Europe.
Read alsoRussian propaganda once again seeking to "topple" Angela MerkelKurz's People's party won 32% of the vote in October's elections, securing 62 seats in the 183-seat national council. The Freedom party came third with 26% of the vote and 51 seats.
About 5,000 people were expected to attend protests in Vienna on Monday – a far lower number than the tens of thousands who turned out the last time the Freedom party entered government, in 2000.
The coalition treaty agreed by the two parties vows to restrict illegal immigration and speed up deportation of refused asylum seekers, but also emphasizes the state's commitment to the European Union.
Kurz's chancellory will oversee European affairs, and the foreign ministry post has been filled with an independent Middle East expert, Karin Kneissl.
Read alsoEurope's far-right populist leaders calling for united Europe without EUThe Freedom party will nonetheless control key posts in the new government, including the interior and defense ministry. 
The last time the Freedom party entered a coalition government, under Jörg Haider's leadership in 2000 to 2005, the move was met with sanctions and outrage from Israel and across the EU.