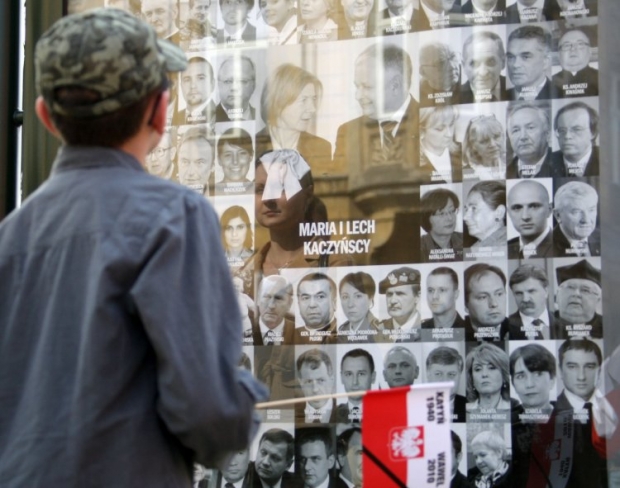 Photo from UNIAN
Poland's Defence Minister Antoni Macierewicz reacted to Putin's comments by saying the plane, which crashed near the western Russian city of Smolensk on April 10, 2010, killing Polish President Lech Kaczynski and 95 others aboard, was destroyed by "two explosions" and that Russia was responsible, Radio Poland reported.
Witold Waszczykowski was reacting to comments by Russian President Vladimir Putin who, at his annual end-of-year news conference last week, denied suggestions that the Polish presidential plane was destroyed by a mid-air explosion.
Read alsoRetired Ukrainian general says Polish president's jet 'blown up' in 2010 – mediaWaszczykowski told Polish public broadcaster TVP 1 on Wednesday: "We answer Russia honestly: the longer you keep the wreckage, the longer you do not want to cooperate in the investigation to determine the causes of the disaster, the more you give reason to suspect that you have something on your conscience, that this disaster looked far, far different than shown in the report by MAK [the Moscow-based Interstate Aviation Committee], and you are hiding the real causes of this catastrophe."
Putin said at his end-of-year news conference he was tired of hearing allegations from Warsaw that the 2010 air crash was the result of a Russian conspiracy, according to the Reuters news agency.
A new Polish commission to reinvestigate the crash said in April that the plane was probably destroyed by a mid-air explosion and that Russian air traffic controllers deliberately misled Polish pilots about their location as they neared the runway.
The new commission, which is still probing the crash, was set up by Poland's conservative governing Law and Justice (PiS) party, which came to power in 2015.
The party is headed by Jaroslaw Kaczynski, twin brother of Poland's late President Lech Kaczynski.
PiS has long challenged an official report into the crash issued by the previous Polish government which cited a catalogue of errors on the Polish side, while also pointing to errors made by Russian staff at the control tower of Smolensk Military Airport.
A Russian report placed all the blame on the Poles.