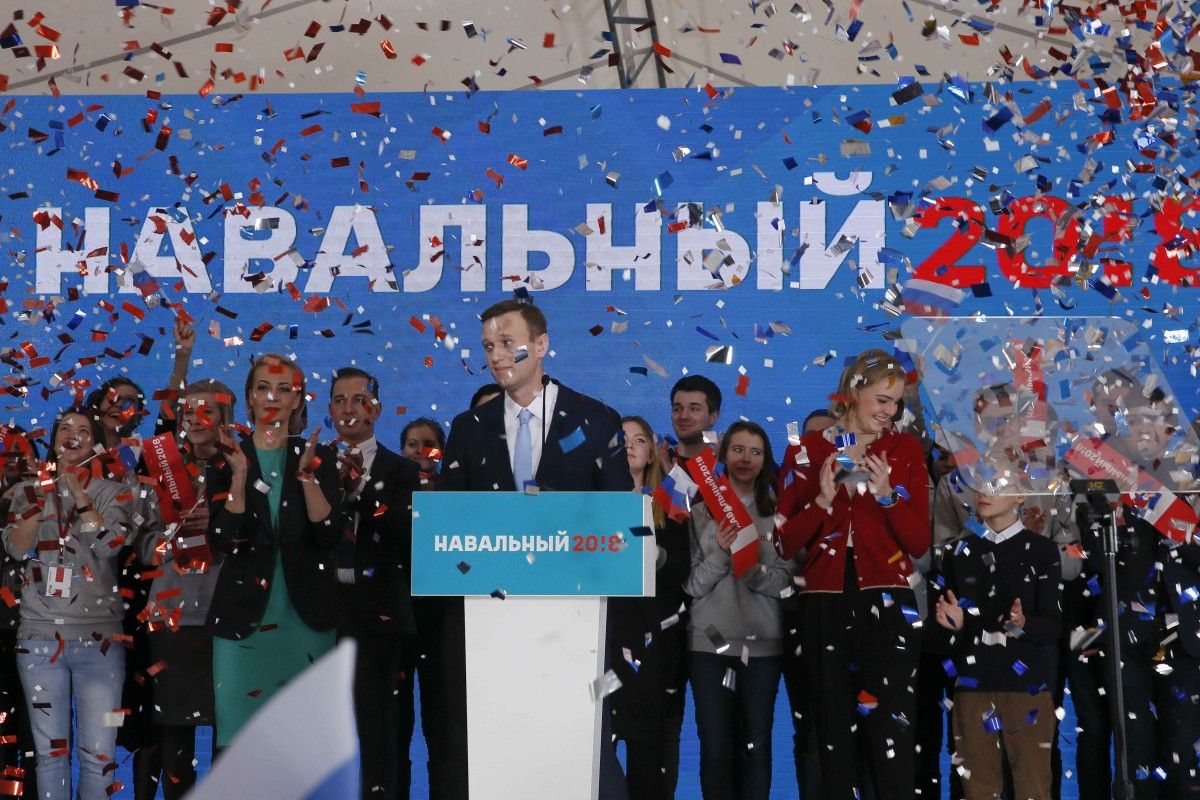 REUTERS
They are seeking to gather signatures needed to register him as a candidate to challenge Vladimir Putin, the BBC said.
However, election officials have already ruled Mr Navalny ineligible due to a corruption conviction which he says is politically motivated.
Mr Navalny said in Moscow he was the only viable alternative to Mr Putin.
He is widely regarded as the only candidate with a chance of challenging the president, who is seeking a fourth term that would see him become the longest-serving Russian leader since Joseph Stalin.
Read alsoJournalist explains why Putin allows Sobchak to run for presidentRussian socialite and TV presenter Ksenia Sobchak is standing in the election but some – including Mr Navalny – regard her as a "Kremlin stooge".
Mr Navalny, 41, needs to be formally nominated by 500 people in 20 cities across the country.
He will hope securing the signatures will pressure the election commission into allowing him to run.
According to the BBC, supporters at the Moscow nomination meeting for Mr Navalny have been making speeches saying "at last the movement for change has a real leader" and "we demand he run for president. Without Navalny there can be no elections".
One Navalny supporter named Maria, told Deutsche Welle journalist Mykhailo Komadovsky: "I personally have only one enemy, His name is Putin. Only Navalny can fight against him."
Mr Putin, who refuses to mention Mr Navalny by name, still retains a massive approval rating and is almost certain to ease to victory in the election.
Mr Navalny led mass street protests against President Putin in the winter of 2011-12 and has served three jail terms this year alone for organising unauthorised anti-Putin protests.
The opposition politician insists he would beat Mr Putin in a fair fight.