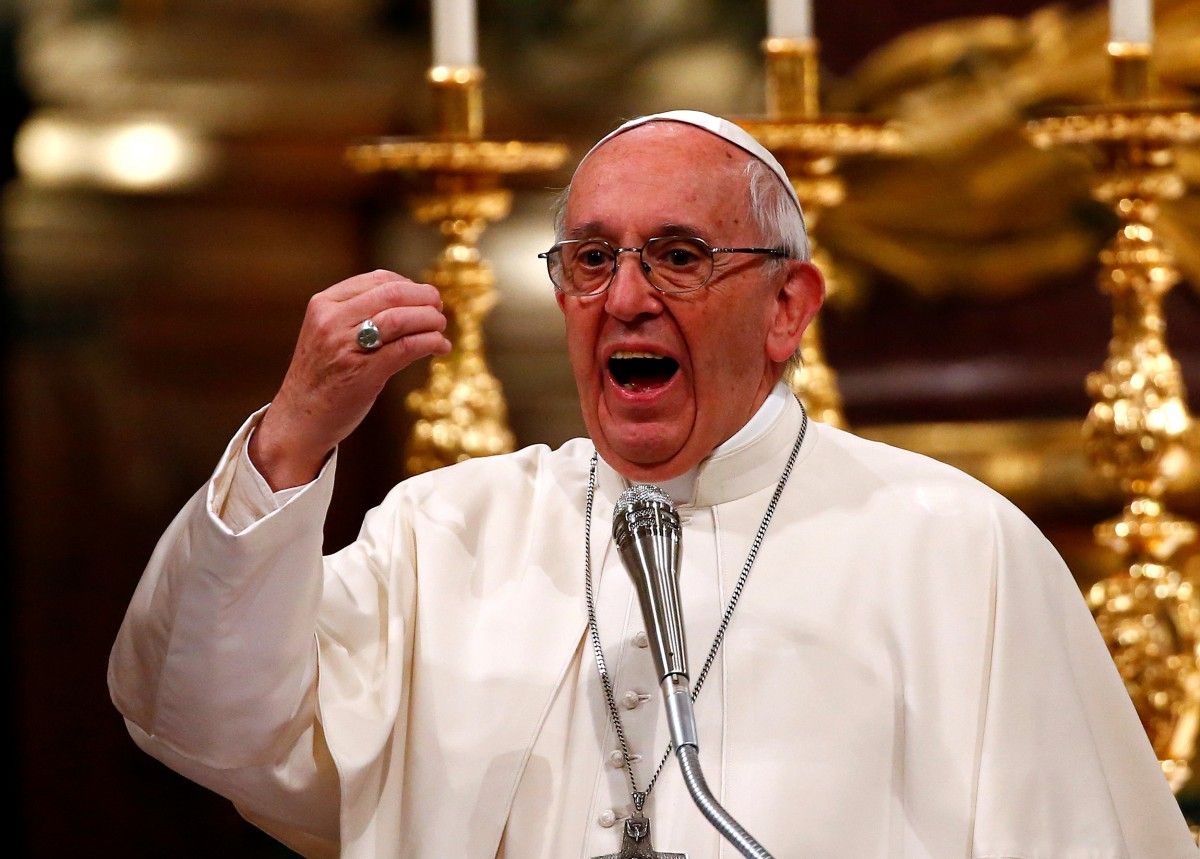 REUTERS
"We see Jesus in children who, together with their families, suffer from the violence of the conflict in Ukraine and its grave humanitarian repercussions; we pray that the Lord may soon grant peace to this dear country," Pope Francis said, according to Radio Vaticana.
"Today, as the winds of war are blowing in our world and an outdated model of development continues to produce human, societal and environmental decline, Christmas invites us to focus on the sign of the Child and to recognize him in the faces of little children," Pope Francis said, recalling of those living in conflict-torn countries, including the Holy Land, Middle East, a number of African states, Venezuela, and Ukraine.
As UNIAN reported earlier, the Office of the United Nations High Commissioner for Human Rights (OHCHR) has reported 544 conflict-related civilian casualties in Donbas from January 1 to November 15, according to the Office's update on the human rights situation in Ukraine.