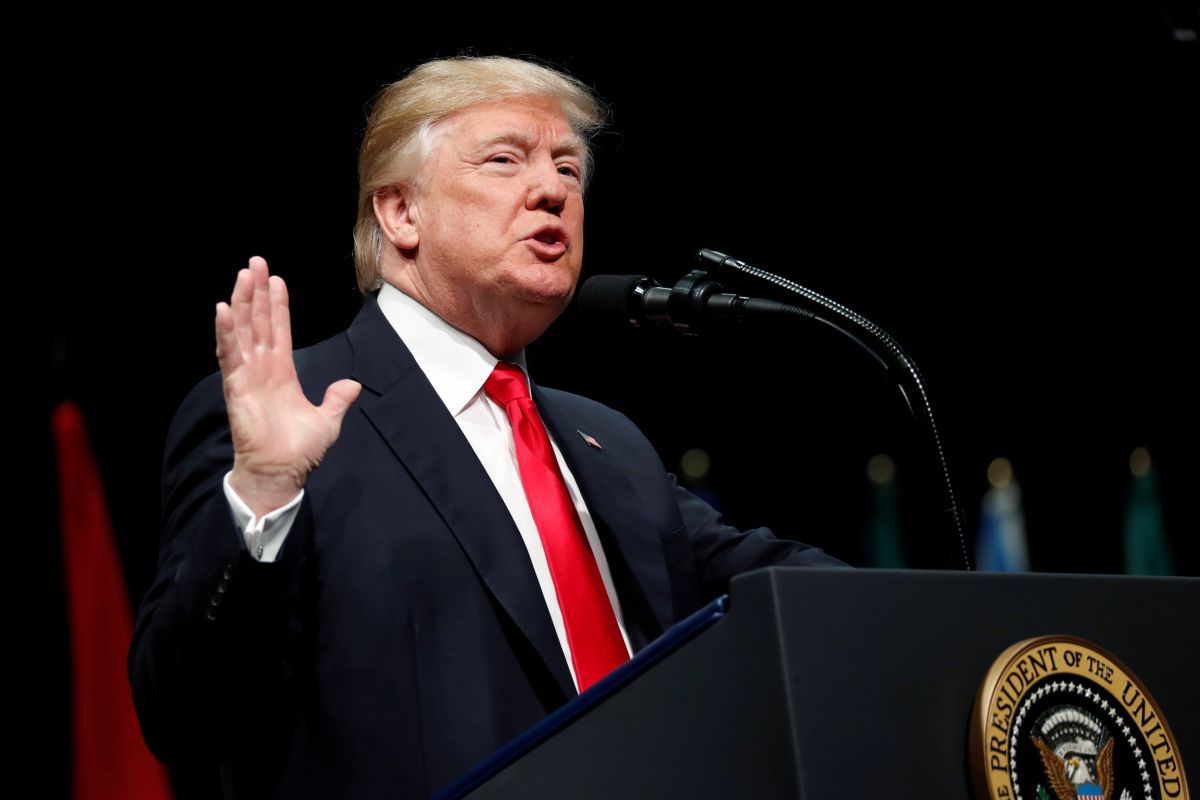 REUTERS
Sources familiar with House and Senate investigations say this is the FBI's dossier talking point 17 months after agents were first briefed in July 2016 as Donald Trump battled Hillary Clinton for the White House, The Washington Times reports.
The most recent FBI witness was Deputy Director Andrew McCabe, who spent nearly eight hours last week in a closed session before the House Permanent Select Committee on Intelligence.
Republicans believe they have unearthed a scandal inside the bureau's top echelons over its determination to target Trump associates based on flimsy evidence and improper Justice Department contacts.
Republican committee members pressed Mr. McCabe about a dossier that was financed by the Democratic National Committee and the Clinton campaign based on gossip-tinged information from paid, unidentified Kremlin operatives.
Mr. McCabe declined to criticize the dossier's 35 pages of salacious and criminal charges against Donald Trump and his aides, but he said it remains largely unverified, according to a source familiar with ongoing congressional inquiries.
Read alsoTrump says he's not considering firing Special Counsel Mueller – mediaSources speculated to The Washington Times that it would be embarrassing for Mr. McCabe to condemn a political opposition research paper on which his agents based decisions to open a counterintelligence investigation and interview witnesses. Some press reports said the FBI cited the dossier's information in requests for court-approved wiretaps.
The Washington Post reported Saturday that Mr. McCabe plans to retire early next year.
The dossier's author, former British spy Christopher Steele, bragged to Mother Jones magazine in October 2016 that he successfully urged the FBI to begin investigating the Trump team based on his memos. Republicans have ridiculed the bureau for trusting a paid agent of the Clinton campaign.
Fox News and the Washington Examiner reported that Republicans asked what parts of the dossier the FBI had confirmed. Mr. McCabe said the only substantiated collusion-related incident was that Trump campaign volunteer Carter Page traveled to Moscow in July 2016.
Read alsoTrump-Russia: Michael Flynn admits lying to FBI – mediaThe answer surprised Republicans: Mr. Page's trip to deliver a speech at a university was widely publicized at the time.
An FBI spokesman declined to comment on Mr. McCabe's testimony because it was given during a closed hearing.