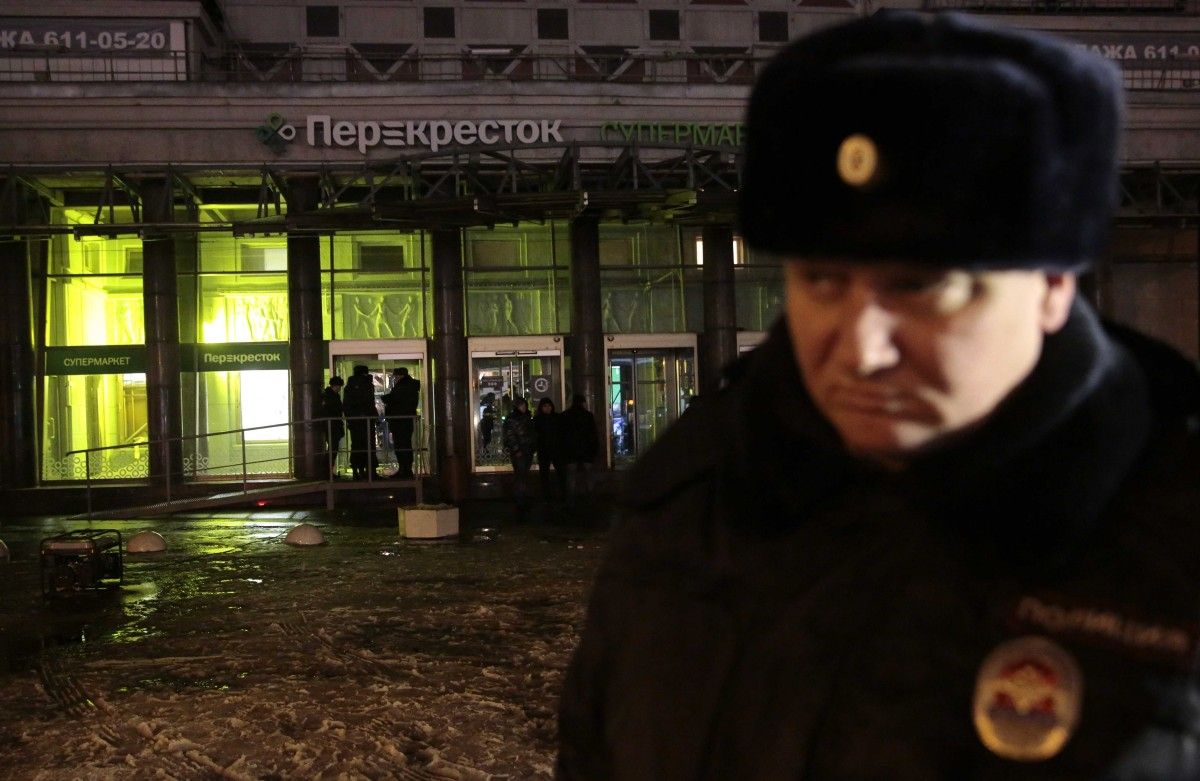 REUTERS
"As of 08:00 (December 28, 2017), a total of 13 people were injured in the explosion in the Perekrestok store on Kondratyevsky Avenue, of whom five refused from being hospitalized," she wrote on Twitter.
In addition, according to the latest data, six injured are undergoing treatment at the hospital.
Russian President Vladimir Putin called the explosion in a store in St. Petersburg a terrorist attack, as noted by RIA Novosti.
As reported earlier, a blast occurred in St. Petersburg in the storage room of the Perekrestok store on Kalinin Square on December 27. The explosion hit the storage room and also the area around one of the cash registers.
Read alsoRussia's Navalny calls for election boycott as officials ban him from runningNext presidential elections in Russia will be held on March 18, 2018, on the anniversary of Crimea annexation. Vladimir Putin has announced his intention to run for re-election.