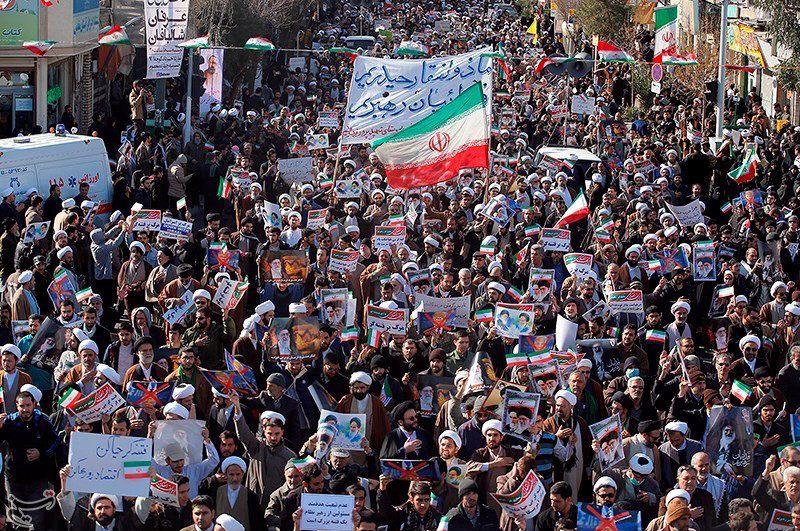 REUTERS
State television broadcast live pictures of rallies in Kermanshah, Ilam and Gorgan, where marchers waved Iranian flags and pictures of Supreme Leader Ayatollah Ali Khamenei, Reuters said.
Read alsoReuters: Ten people killed in Iran unrest on Sunday: state televisionThe boldest challenge to Iran's established order in almost a decade had continued into Tuesday night, with postings and video footage on social media showing riot police deployed in force in several cities.
Hours earlier, Khamenei accused Iran's foes of fomenting the unrest.
On Wednesday, marchers voiced their support for Khamenei, chanting: "The blood in our veins is a gift to our leader" and "We will not leave our leader alone."
The protests, which began over economic hardships, have taken on a rare political dimension, with a growing number of young people calling on Khamenei to step down.
They are the biggest since unrest in 2009 that followed the disputed re-election of then-President Mahmoud Ahmadinejad.
At least 21 people have been killed during the unrest, including two members of the security forces.