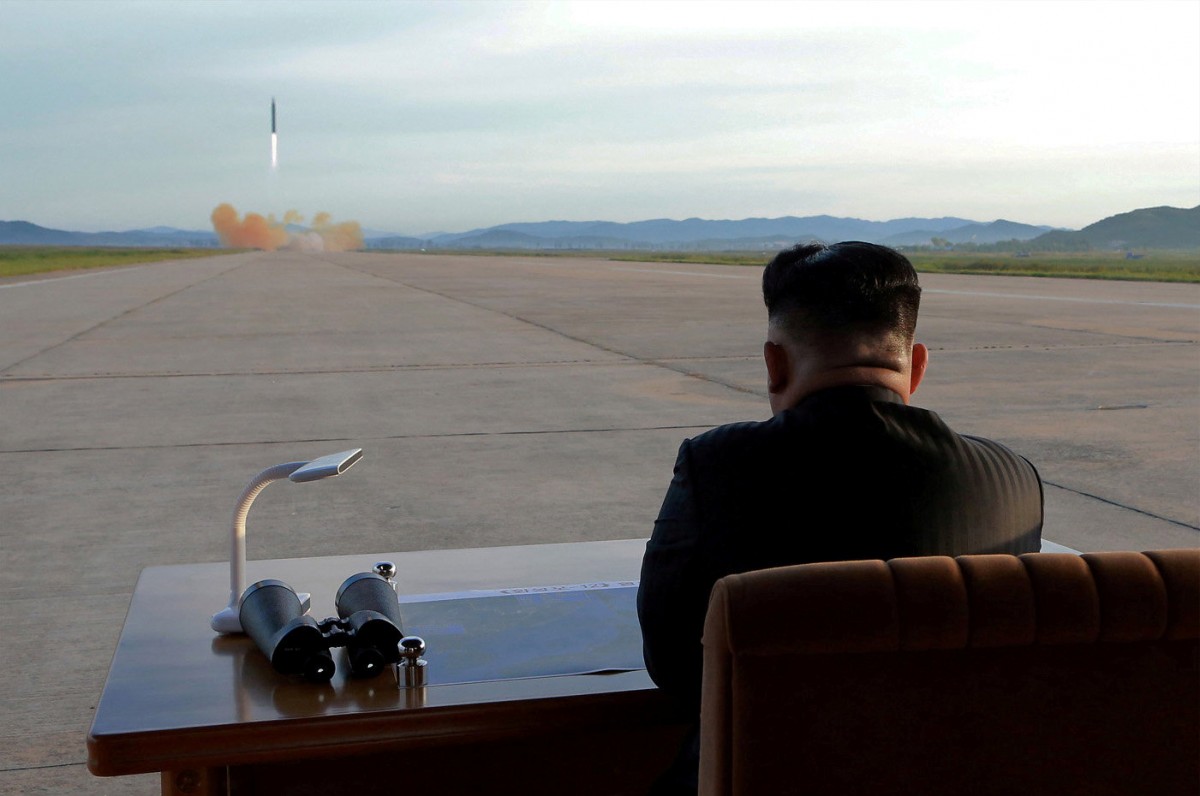 REUTERS
The North's young leader, Kim Jong-un, faced a range of troubles, they assured the new administration, giving Mr. Trump time to explore negotiations or pursue countermeasures. One official who participated in the early policy reviews said estimates suggested Mr. Kim would be unable to strike the continental United States until 2020, perhaps even 2022, NYT wrote.
Mr. Kim tested eight intermediate-range missiles in 2016, but seven blew up on the pad or shattered in flight — which some officials attributed partly to an American sabotage program accelerated by President Barack Obama. And while the North had carried out five underground atomic tests, the intelligence community estimated that it remained years away from developing a more powerful type of weapon known as a hydrogen bomb.
Read alsoU.S. making plans for 'bloody nose' military attack on North Korea – mediaWithin months, those comforting assessments looked wildly out of date.
At a speed that caught American intelligence officials off guard, Mr. Kim rolled out new missile technology — based on a decades-old Soviet engine design, apparently developed in a parallel program — and in quick succession demonstrated ranges that could reach Guam, then the West Coast, then Washington.
And on the first Sunday in September, he detonated a sixth nuclear bomb. After early hesitation among analysts, a consensus has now emerged that it was the North's first successful test of a hydrogen weapon, with explosive force some 15 times greater than the atom bomb that leveled Hiroshima.
The C.I.A. and other American intelligence services had predicted this moment would come, eventually. For decades, they accurately projected the broad trajectory of North Korea's nuclear program. Yet their inability to foresee the North's rapid strides over the past several months now ranks among America's most significant intelligence failures, current and former officials said in recent interviews.