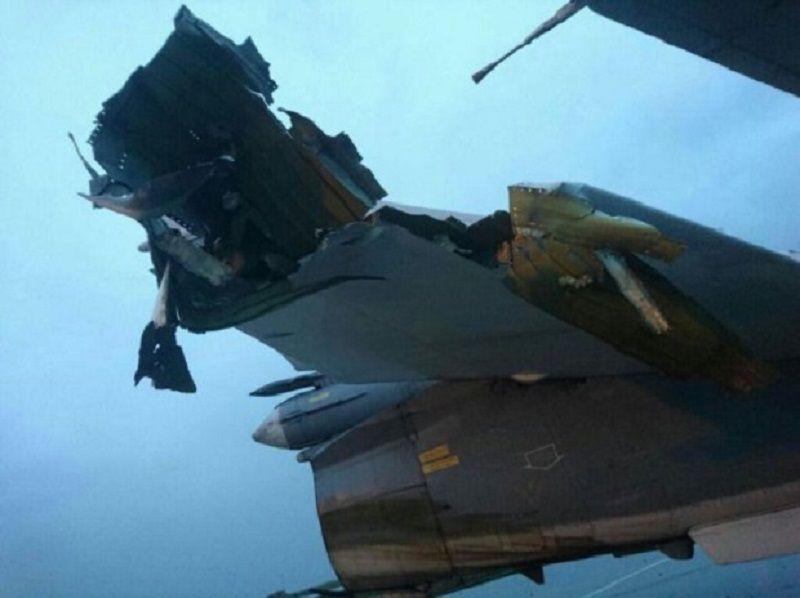 Roman Saponkov / VK
The attempt to bomb the Hmeimim base near the north-western city of Latakia on Saturday was thwarted when unmanned aircraft were shot down, the BBC reported citing the Syrian Observatory for Human Rights.
Two Russian servicemen were killed when the base was attacked on 31 December.
The coastal Hmeimim airbase is at the core of Russia's war effort in Syria.
Read alsoAnother Russian lie exposed: journo publishes photos of Russian warplanes damaged at Syrian baseOn Saturday the Syrian Observatory for Human Rights (SOHR), a UK-based monitoring group, said the base was targeted by drones belonging to an "Islamist faction" operating in the area, citing sources.
No casualties or details of damage to the airbase have yet been reported, the SOHR added.
The drones, or unmanned aerial vehicles (UAVs), used in the attempted attack were basic in design, Russian news site Lenta reports.
The UAVs featured an engine taped to a wooden frame, which carried two "home-made mines", it added.
Russia has not yet commented on the reports.