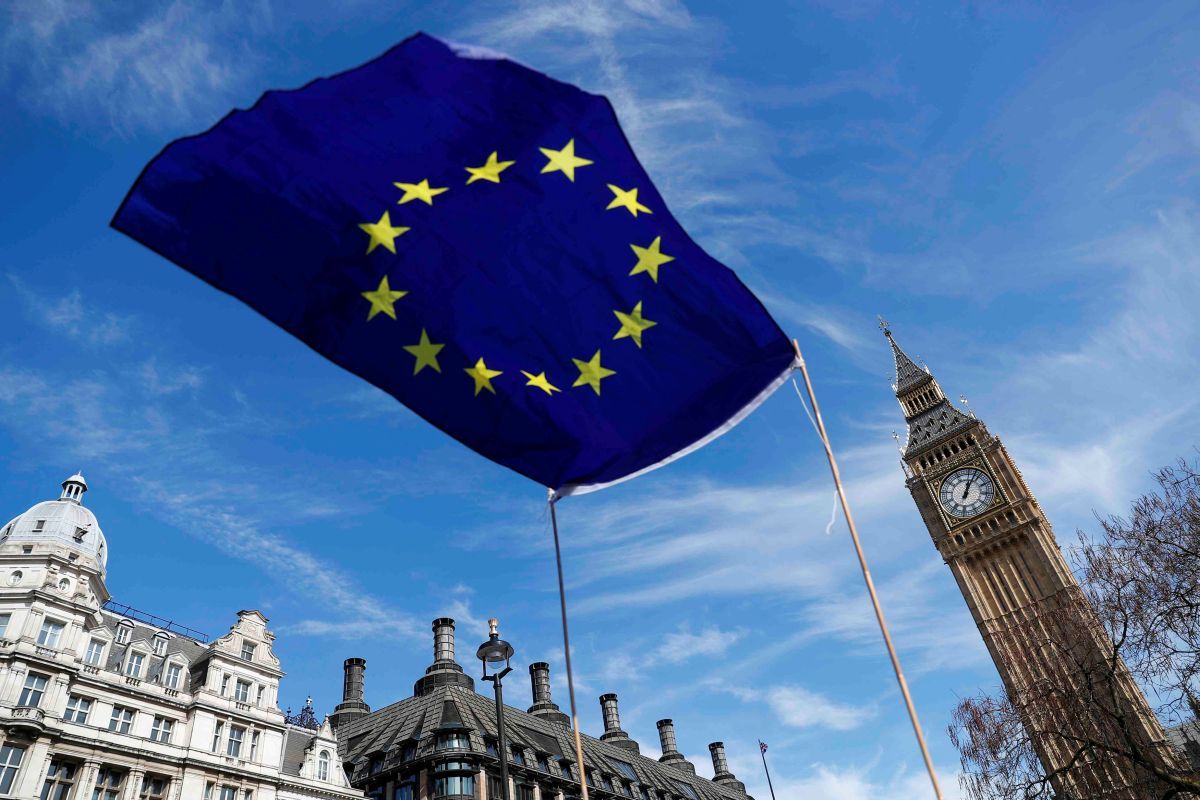 REUTERS
"Most discussions of future UK-EU relations dwell on the Norwegian and Canadian models, or variants of them. Norway has close ties with the EU, based on single market membership. Canada has looser arrangements, based on a trade deal. But momentous events and trends are reshaping Europe's political landscape. From a British point of view, these make the EU-Ukraine accord more relevant," Barber wrote on January 9.
According to him, on Europe's periphery, they include Ukraine's 2014 pro-democracy revolution, the UK's vote to leave the EU and Turkey's drift towards authoritarianism. Elsewhere they include Emmanuel Macron's election as president of France and the widespread view in Europe's heartland that the time is ripe for closer union.
Read alsoBrexit: 'Breakthrough' deal paves way for future trade talks – BBCTo the extent that a more integrated Europe takes shape, the most comfortable place for the UK, Ukraine and Turkey may be outside the EU but closely associated with it. Macron has aired this idea. So has Sigmar Gabriel, Germany's foreign minister.
"Some caution is necessary. A Ukrainian-style accord would not work for the UK in every detail. The Irish question is one example. Another is the EU's determination to uphold, in its external treaties, the supremacy of European law and the European Court of Justice's role," Barber wrote.
To resolve commercial and regulatory disputes, the EU-Ukraine agreement provides for an arbitration panel of experts chosen by both sides. In practice, ECJ rulings are binding on the panel.
An EU-Ukraine association agreement, signed in 2014, came into full effect in September. It aims for the kind of close partnership that might suit the UK and EU in years to come.
Erika Szyszczak of the University of Sussex's UK Trade Policy Observatory recently published an excellent paper on the EU-Ukraine accord. As she points out, it does not involve membership of the EU's single market and customs union. But it includes extensive market access for goods and services. It encourages close customs co-operation.
It requires regulatory alignment on competition, state aid and public procurement. Lastly, it foresees close co-operation on foreign, security and defence policies, justice and home affairs, scientific research and many other areas.
There is no free movement of people — a bedrock principle of EU membership — but, instead, a visa liberalisation and work permit scheme. Such an arrangement might appeal to Brexiters, for whom the perception of uncontrolled migration into the UK was a raw issue in the 2016 referendum.