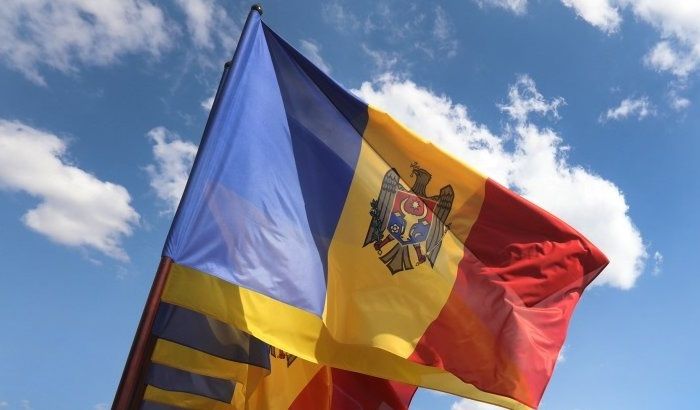 Photo from UNIAN
The law aims at combatting foreign TV propaganda and refers only to the information, analytic, and military channels. The law will come into force after 30 days from the date of its publishing in the Official Monitor, publika.md wrote.
The law, authored by Vlad Plahotniuc, doesn't mean to shut down TV channels, targeting individual propaganda shows.
The project targets TV stations broadcasting from states that have not ratified the European Convention on Transfrontier Television, such as Russia.
The document provides sanctions between 40,000 and 70,000 lei for violations. In the case of repeated propaganda act by certain TV channels, they will have to pay a fine of up to 100,000 lei.
According to Newsmaker.md, on December 20, an openly pro-Russian Moldovan President Igor Dodon who was initially to seal the bill into law, returned it to the parliament for revision, and on December 22 the deputies passed it again, without introducing any changes. The President refused to promulgate the law after that, citing the "supreme interests of the people", and appealed to the Constitutional Court with a request to consider its constitutionality.
Read alsoMoldovan Constitutional Court suspends President's powersOn January 5, the Constitutional Court decided that the bill forbidding the retransmission of Russian news and information and analytical programs in Moldova could be promulgated by Parliament Speaker Andrian Candu or Prime Minister Pavel Filip, instead of a defiant President Dodon. Such a decision was taken after Dodon refused to promulgate the bill twice.
Igor Dodon responded to the warrant by the Constitutional Court with another post on Facebook. "As promised, I will not yield to the regime under any pretext. I will not approve compromised candidates [ministers] and I will not sign laws that contradict the interests of citizens. As for the current actions of the regime with the support of the Constitutional Court, they will not remain without consequences," Dodon threatened.