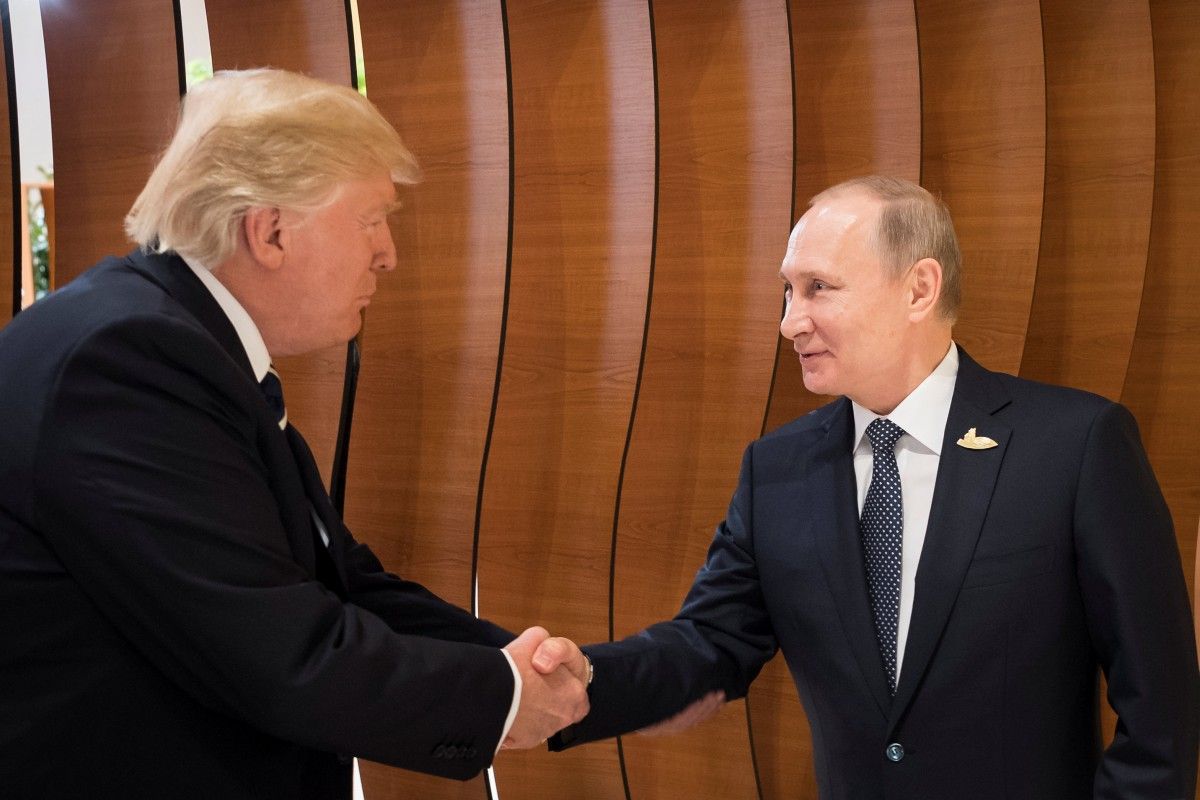 REUTERS
"Never before has a U.S. president so clearly ignored such a grave threat, and a growing threat, to U.S. national security," said the top Democrat on the Senate Foreign Relations Committee, Ben Cardin of Maryland, adding that, unless action is taken, Russian interference will mar American elections this year and in 2020, VOA said.
Cardin released a report prepared by the committee's Democratic staff members that accused Russia of mounting a protracted assault on democracy at home and abroad, and urged a multi-pronged counter-strategy that begins with U.S. presidential leadership.
Read alsoRussian troll factory expands its workspace threefold in 2018 - Euromaidan Press"Putin's regime has developed a formidable set of tools to exert influence abroad" and "appears intent on using almost any means possible to undermine democratic institutions and trans-Atlantic alliances," the report said.
Based on months of research and consultations with foreign governments targeted by the Kremlin, the 206-page report exhaustively documented the full array of tools Russia has wielded beyond its borders.
Putin's "asymmetric arsenal" ranges from "a lethal blend of conventional military assaults, assassinations, disinformation campaigns, [and] cyberattacks" in Ukraine to plotting a coup in Montenegro to disinformation and cyberattacks in Germany, France, the United Kingdom and beyond, according to the report.
The document also details years of alleged oppression and violence within Russia against Putin's perceived adversaries and critics. The Russian leader, the report said, "gained and solidified power by exploiting blackmail, fears of terrorism, and war" and "combined military adventurism and aggression abroad with propaganda and political repression at home, to persuade a domestic audience that he is restoring Russia to greatness."
"This is not a report on the hacking of the 2016 [U.S.] election. It's a report about how Russia operates around the world," said a committee staff members who helped prepare the document, adding that the report is the first from a U.S. governmental entity that spells out "the scale and scope" of the Russian threat.
Without fully understanding that threat, the staffer said, "you can't prevent it from happening again."
The committee's Republican chairman did not sign off on the minority report, but did not immediately contest its findings.
In a statement, a spokesperson for Senator Bob Corker of Tennessee said, "We [committee Republicans] received a copy [of the Democratic report] on Monday evening. Through a series of public hearings and classified briefings, the committee has conducted its oversight responsibilities related to Russia … and most recently, worked directly with the Senate Banking Committee to expand sanctions against the government of Russia in response to its continued aggression, including its brazen cyber-attacks and interference in elections."
The report detailed steps European nations have taken to combat Russian influence, both individually and within organizations such as NATO and the European Union. The United States, it contended, lags far behind.
"President Trump has been negligent in acknowledging and responding to the threat to U.S. national security posed by Putin's meddling," the report said. "The president should immediately declare that it is U.S. policy to counter and deter all forms of the Kremlin's hybrid threats against the United States and around the world. … The president should also present to Congress a comprehensive national strategy to counter these grave national security threats."
The report recommended establishing an inter-agency task force or "fusion cell" for combating Russian influence modeled on the National Counterterrorism Center. It also recommended designating countries that employ malign influence operations as "State Hybrid Threat Actors", and subjecting them to "a pre-emptive and escalatory sanctions regime."
Minority reports are common on Capitol Hill, and this one came in the context of multiple congressional investigations of Russian meddling in the 2016 U.S. presidential election that have increasingly spawned partisan friction on Capitol Hill.