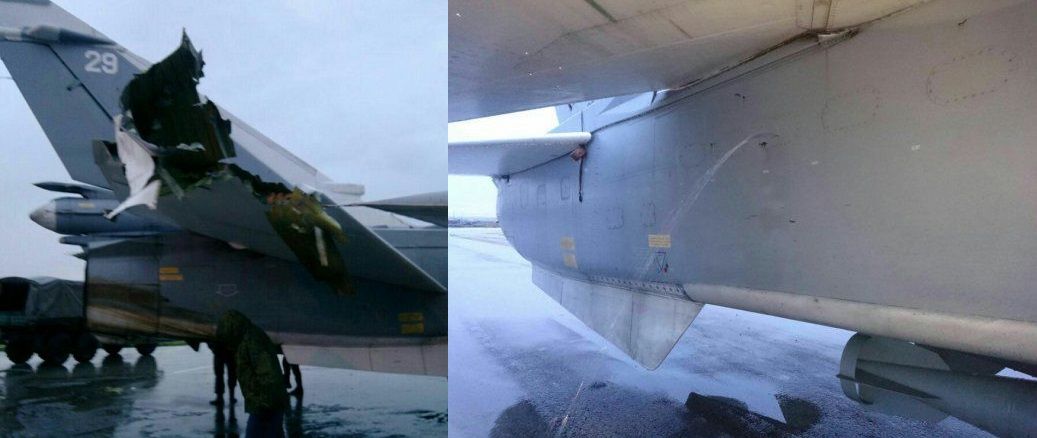 Vkontakte
"Preliminary research has shown that PETN was used as a base for an explosive substance used in that ammo, which is more powerful than hexogen. The specified explosive is produced in a number of countries, including at Ukraine's Shostka Chemical Reagents Plant," Novikov said.
According to the military official, the substance "cannot be manufactured homemade or extracted from other ammo".
Novikov said that the research is underway to establish the country of the substance's origin.
He stressed that the ammunition used in the attack deserves special attention. "These are improvised explosive devices weighing some 400 grams, filled with metal balls as striking elements with a hit range of up to 50 meters. Each drone used in the attack carried 10 such ammunition pieces," Novikov said.
Read alsoAnother Russian lie exposed: journo publishes photos of Russian warplanes damaged at Syrian baseAccording to him, the research shows that the radio-electronic equipment installed in the UAVs ensured their automated, pre-programmed route and ammo discharge, eliminating jamming of their control systems.
"Besides, the coordinates set in the drone's control programs were of higher precision than provided by publicly accessible data, which can be obtained, for example, on the internet," Novikov said.
He noted that Syrian rebels obtained new types of drones literally a few days after the start of their public sales in various countries.
Read alsoCNN: Russia suggests U.S. may have had role in attack on Russian bases in SyriaAs UNIAN reported earlier, on January 8, the Russian Defense Ministry said that Russian airbases in Syria were attacked by 13 drones handed over to terrorists by "one of the countries with high technological capabilities to provide satellite navigation".
Ten UAVs were approaching the Russian Hmeymim airbase and another three – a depot of the Russian Navy in Tartus.