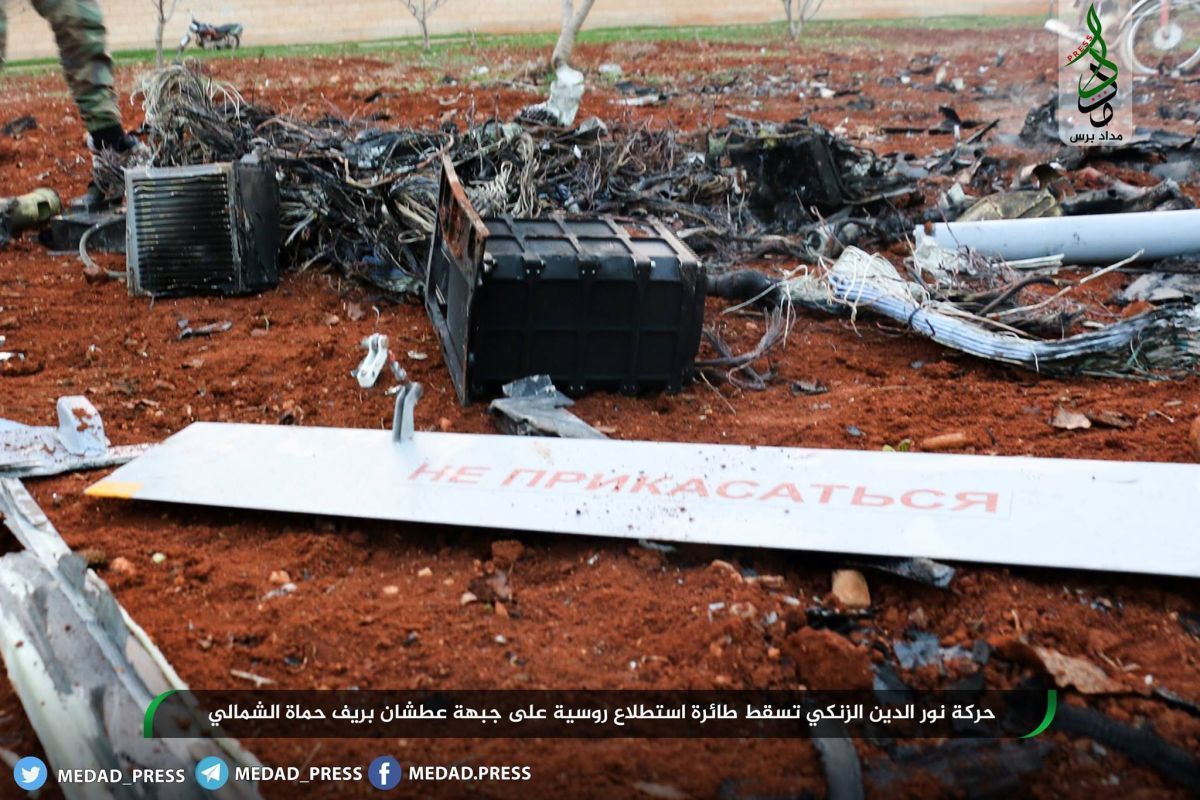 CIT says it might be a Russian-made Forpost-type drone / Photo from facebook.com/medad.press
This happened in the northeast of Hama Governorate, where fierce battles have been taking place between rebels and government troops.
Read alsoSBU: Ukrainian military shoots down Russian drone in DonbasThe image shared by Conflict Intelligence Team on Facebook shows a fragment of a wing of the downed drone.
Conflict Intelligence Team says it might be a Russian-made Forpost-type drone. Under a contract dated 2011 for the supply of Forpost ("Outpost") UAVs, the cost of one set consisting of three UAVs with a ground station was RUR 900 million (or about US$15.9 million at the current forex rate).
It also says that a similar UAV was downed by Ukraine's Dnipro-1 Battalion in Donbas in 2015.
As UNIAN reported earlier, Ukrainian troops on January 10, 2018, downed a second enemy UAV since the introduction of the New Year and Christmas ceasefire in Donbas, eastern Ukraine, late in December 2017.
UNIAN memo. NGO Conflict Intelligence Team was launched by Russian blogger Ruslan Leviev in May 2014 to investigate reports on military activity in Ukraine and Syria.