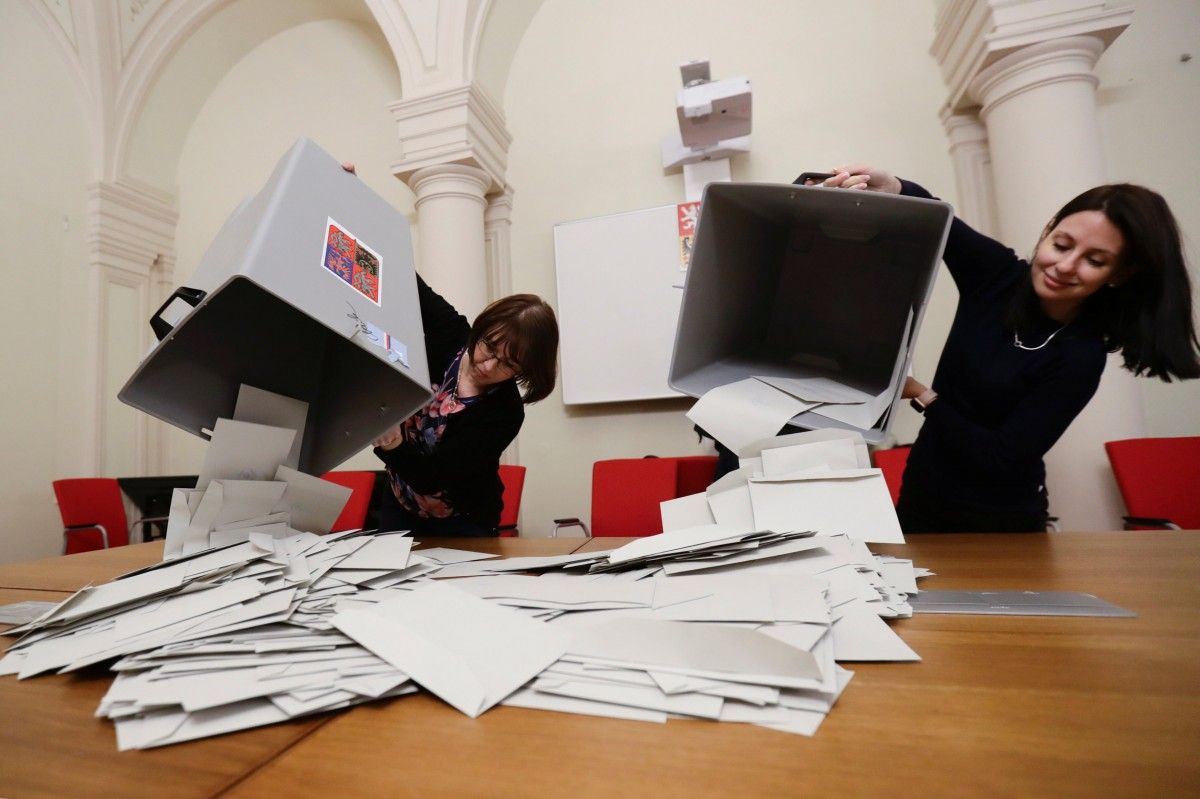 REUTERS
The pro-Russia president will face Jiri Drahos in a runoff in two weeks, RFE/RL reported.
With 93 percent of the vote counted, Zeman, known for his anti-immigrant, pro-Russian, and pro-Chinese positions, had 39 percent of the vote.
Read alsoReuters: Topless woman shouts 'Zeman – Putin's slut' at Czech president during vote (Photos, video)His nearest challenger, Academy of Sciences President Jiri Drahos, who is seen as a pro-European liberal, had 26 percent.
The other seven challengers all had less than 11 percent.
Czech presidents have limited executive powers but Zeman, first elected in 2013, and his predecessors have had a strong influence on public debate.
According to polls taken before the voting, Zeman was expected to win the first round but seemed unlikely to win an outright majority. The second round of voting, if necessary, would be held January 26-27.
Other candidates include songwriter Michal Horachek, former right-wing Prime Minister Mirek Topolanek, and former Skoda carmaker head Vratislav Kulhanek.