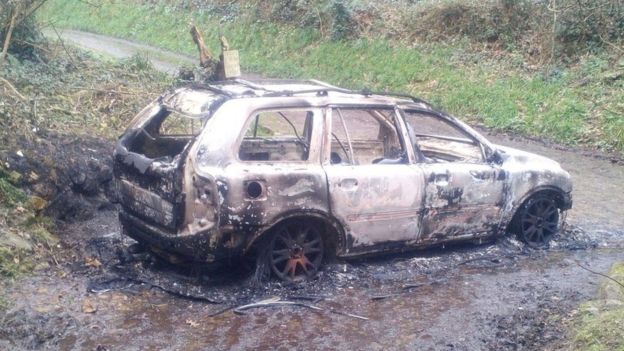 COLIN DODD
"What are believed to be human skeletal remains have been found in a burnt out car, Guernsey police have said," reads the BBC report. "The force is also investigating the disappearance of 33-year-old Mikus Alps. The Latvian man, who is resident in Guernsey, has been reported missing."
The Battalion claims the man was "tortured, killed, tied and burned in the car" that he allegedly intended to transport to Ukraine for the needs of his comrades in arms.
Battalion commander said: "He helped us, fought with us, I was soon to meet him at the border - Mick was to bring in a car, an armored vest, and thermal underwear. I have no doubt that the Muscovites did it. Mick repeatedly said he was threatened for his participation in the Ukrainian-Moscow war."
The local police reported on Facebook that during a "detailed forensic examination of the car, specialist officers found what we believe at this stage to be parts of skeletal remains in the driver's seat," adding that a report was received of a 33-year-old man, Mikus Alps, gone missing January 8.
*The article has been edited to correct the location where the incident occurred.