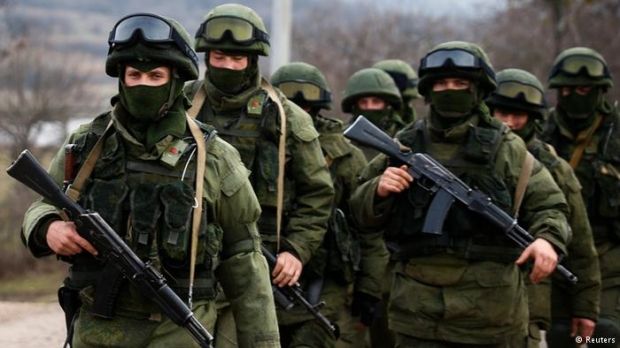 REUTERS
Speaking on Monday evening at the Royal United Services Institute, Carter said conflict with Russia could begin in an unpredictable way, the Guardian reports.
"This is not a crisis, or series of crises, which we face. It is a strategic challenge. And it requires a strategic response."
He devoted almost all of his 40-minute speech to the threat he said was posed by Russia. To ram home the point, he included a three-minute Russian video that set out its strength in planes, submarines and other hardware.
Read alsoBritish Army chief to call for investment to keep up with Russia - BBCCarter said weapons in this new warfare would no longer have to involve "something that goes bang" but could involve the exploitation of energy, bribery, corrupt business practices, cyber-attacks, assassinations, fake news, propaganda and military intimidation.
He described Russia as presenting "the most complex and capable security challenge we have faced since the cold war". The deduction the UK and the west should draw from watching Russia's moves in the last few years, he said, is that there are no longer distinct states of peace and war, but a series of stages in between.
"The risk we run in not defining this clearly, and acting accordingly, is that rather like a chronic contagious disease it will creep up on us, and our ability to act will be markedly constrained – and we'll be the losers of this competition."
"Russia could initiate hostilities sooner than we expect, and a lot earlier than we would in similar circumstances," he said. "Most likely they will use nefarious sub-article 5 actions to erode the credibility of NATO and threaten the very structure that provides our own defense and security – this is the divide and rule which the international order is designed to prevent.»
"It won't start with little green men – it will start with something we don't expect. We should not take what we've seen so far as a template for the future."
Read alsoRAF jets scrambled to intercept Russian bombers less than 35 miles from UK airspace - mediaMeanwhile, the former defense secretary, Sir Michael Fallon, used his first speech since resigning in November to add to calls for increased defense spending, citing what he called growing threats from Russia and cyber-attacks.
He called for the defense budget to be increased to 2.5% of GDP, an extra GBP 7.7 bllion a year.
"We have all the evidence we need of Putin's intent to subvert western democracies, from the Netherlands to Montenegro, from Germany to even the United States."