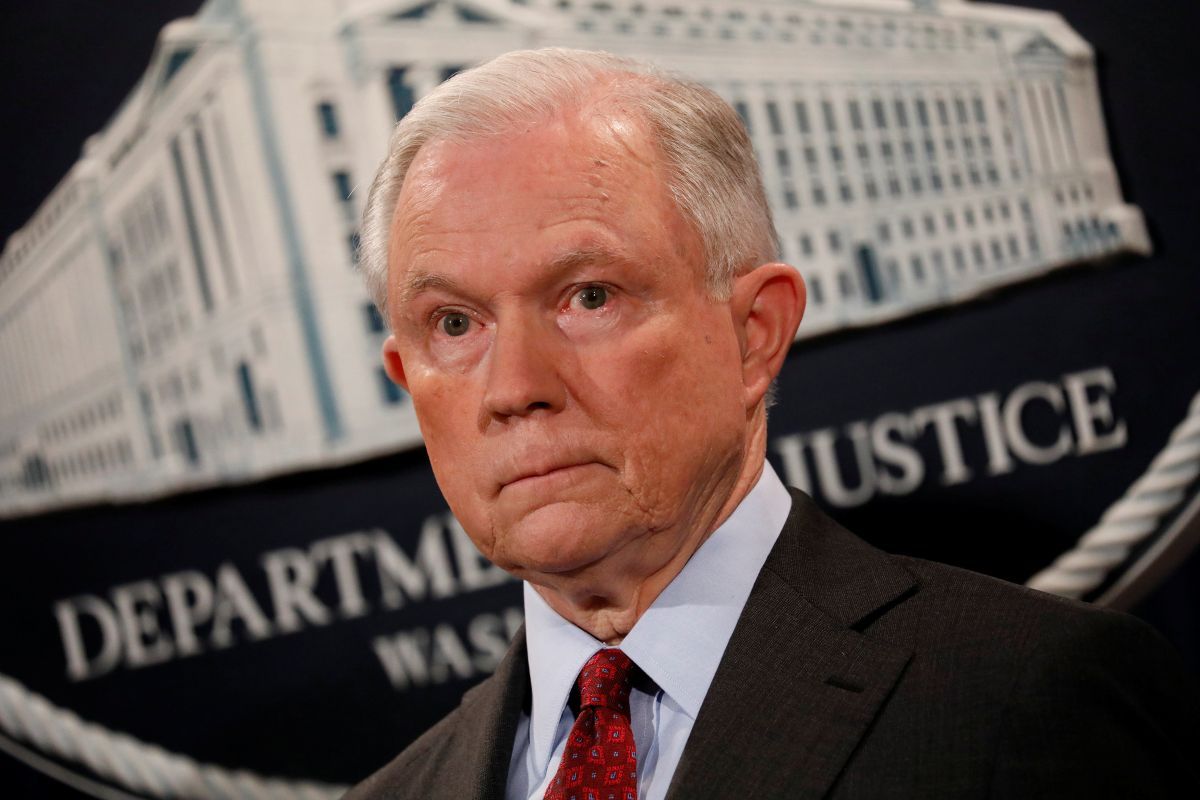 REUTERS
Sessions, who was accompanied by his private attorney Charles Cooper, was questioned for several hours last week, said Justice spokesman Ian Prior, who declined to elaborate on the nature of the questioning, USA Today said.
Read alsoPOLITICO: Manafort trial likely to start in September at the earliestThe attorney general is the first Trump cabinet official known to be interviewed by Mueller's team. 
It was long expected that Sessions would be interviewed, given his role in the abrupt firing of FBI Director James Comey last May and his election-year meetings with Russian Ambassador Sergey Kislyak. 
Mueller is examining whether Trump obstructed justice in the dismissal of Comey, who had been managing the Russia inquiry. While the White House originally said Trump fired Comey due to his controversial handling of the investigation into former Democratic presidential candidate Hillary Clinton's use of private email when she was secretary of State, Trump later acknowledged in an interview with NBC that he dismissed Comey because of his handling of the Russia probe. 
Sessions has recused himself from the Russia investigation, in part because of his his meetings with Kislyak, which did not immediately disclose during his confirmation hearing last year. 
The attorney general's recusal eventually led to the appointment of Mueller, a former FBI director, as special counsel to oversee the investigation.
The special counsel is negotiating with Trump's attorneys for some kind of testimony from the president.