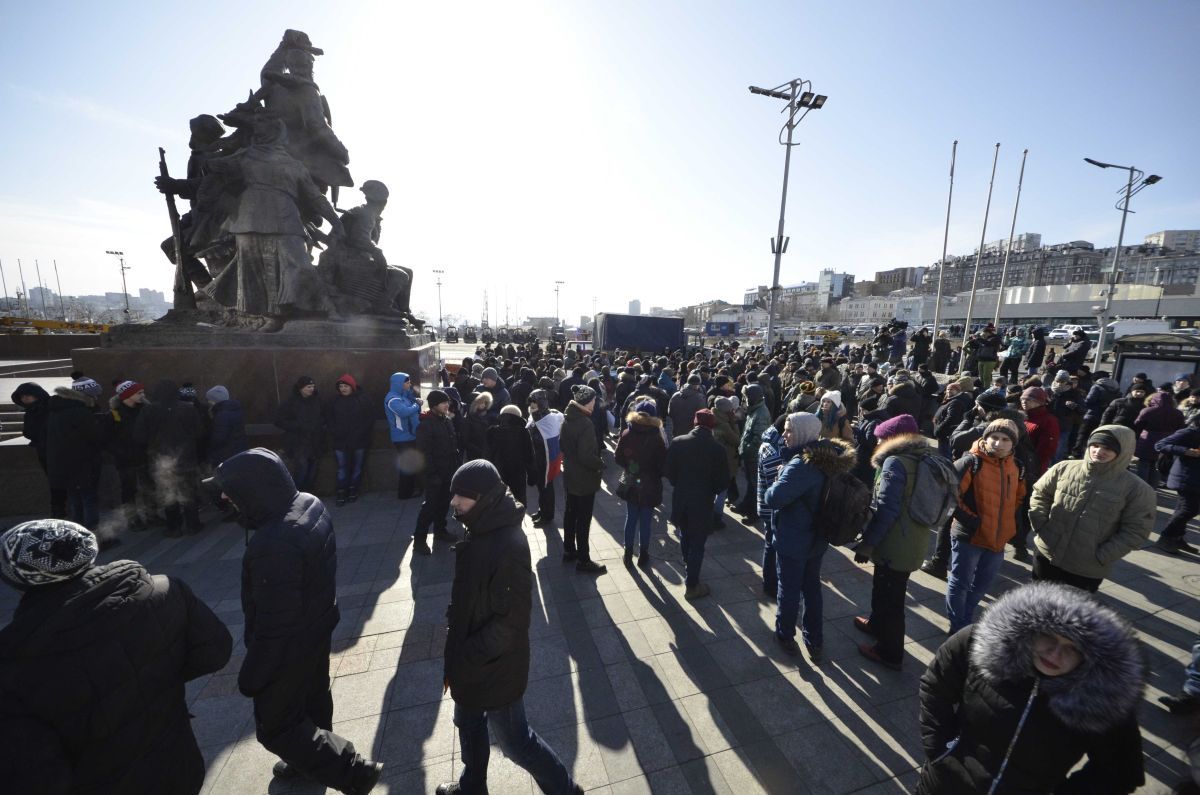 REUTERS
Protests spread across Russian cities on Sunday, January 28, in support of opposition politician Alexei Navalny. "Voters' Strike" aims at convincing citizens to ignore the presidential elections set to be held in March, TSN reports.
In most cities, municipal authorities have not authorized the rallies. Some 27 activists are reported to have been detained in Yuzhno-Sakhalinsk, Berezniki in Perm region, Samara, and Kemerovo, according to OVD-Info.
Navalny's spox Kira Yarmysh said that over the past week, police raided 78 out of 84 regional headquarters of his regional offices, searching the premises to seize leaflets and other materials calling for an "unsanctioned rally."
Read alsoDW: Russia's high court reaffirms Navalny ban from presidential raceTeam Navalny also reported that the police raided the office of his Anti-corruption Foundation citing "bomb threat" and interrupted a studio broadcast of a show reporting live on the ongoing rallies.
According to an UNIAN correspondent in Russia, rally organizers stated that they were calling on their supporters to get on the streets "for themselves, for their rights and for their future," not for Navalny.
Earlier, Navalny said President Vladimir Putin had ultimately decided that real opposition rallies would never be agreed by Moscow and St. Petersburg authorities.
Security measures have been strengthened in central Moscow to prevent any unsanctioned gatherings.
As UNIAN reported, on December 25 Russia's Central Election Commission turned down Alexei Navalny's application to run for president citing the law provision that citizens sentenced to imprisonment for serious crimes are not eligible to participate in elections for ten years after they are cleared of their criminal record. Navalny called the decision illegal.
Read alsoRussian presidential election: Rallies held for Alexei Navalny – BBCThe U.S. State Department expressed concern over the CEC's move.
Presidential elections in Russia are scheduled for March 18, 2018, the anniversary of the illegal annexation of the Ukrainian Crimea.