@QalaatAlMudiq
A Russian Sukhoi-25 fighter jet has been shot down in a rebel-held area near Idlib in north Syria, reports say.
The Syrian Observatory for Human Rights monitoring group said the pilot ejected and was killed, but this has not yet been confirmed, according to the BBC.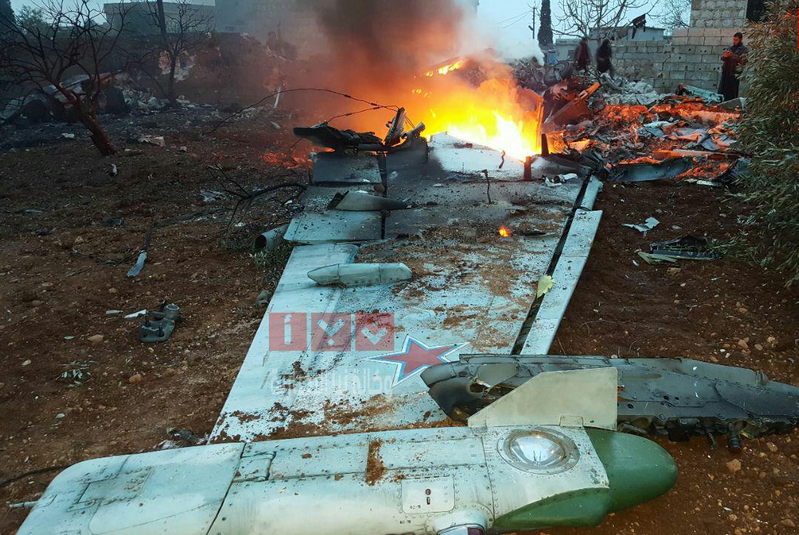 @QalaatAlMudiq
Video posted on social media appeared to show the plane being hit, while other video showed burning wreckage on the ground, with a red star on a wing.
Russia has acted alongside its Syrian allies targeting rebels in the area.
Syrian government troops launched a major offensive around Idlib in late December, backed by Russian jets. The UN says some 100,000 civilians have been displaced.
The Syrian Observatory told Agence France-Presse there had been dozens of Russian air strikes in the area over the past 24 hours.
There are several reports that Russia has now fired cruise missiles into Idlib province from navy vessels in the Mediterranean.
It is not yet known which group shot the plane down. Reports say the pilot ejected and landed via parachute.
One social media video posting showed a body said to be that of the pilot but there is no independent confirmation of the airman's fate.
@QalaatAlMudiq
Hardline rebel groups including the jihadist, al-Qaeda-linked Hayat Tahrir al-Sham are active in the north-western province.
The Sukhoi-25 is a close-support ground-attack aircraft.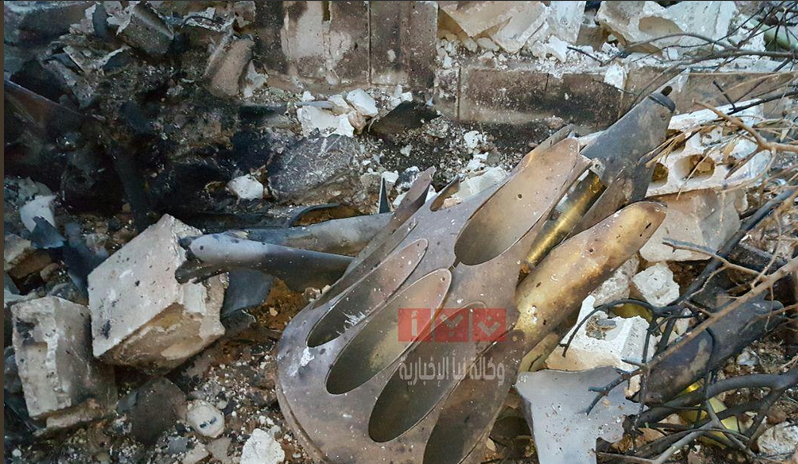 @QalaatAlMudiq
Russian air force losses have been rare since it began its Syria campaign in September 2015.
About 45 Russian military personnel have been confirmed dead in Syria, along with an unknown number of contractors.
As reported by Radio Liberty, the Russian Defense Ministry has confirmed that a Su-25 close-support military aircraft was shot down on February 3 and the pilot was killed.
A ministry statement said the pilot ejected from the aircraft but was killed while resisting capture by rebels fighting against the Syrian government.
The statement said preliminary evidence indicates the plane was shot down by a shoulder-launched anti-aircraft missile.
The Russia-based, independent Conflict Intelligence Team posted photographs they say showed the dead body of the pilot and a paper recommending a man named Major Roman Fillipov for a state award that was allegedly filled out by Russian air group commander Lieutenant Colonel Sergei Aksyonov.
Russian Su-25 jet shot down in Syria, paper found in the pilot's pocket is an (unsigned) recommendation for state award for Major Roman Fillipov, authored by Russia's air group commander Lieutenant Colonel Sergei Aksenov pic.twitter.com/j0zmBSAD64

— CIT (en) (@CITeam_en) 3 февраля 2018 г.