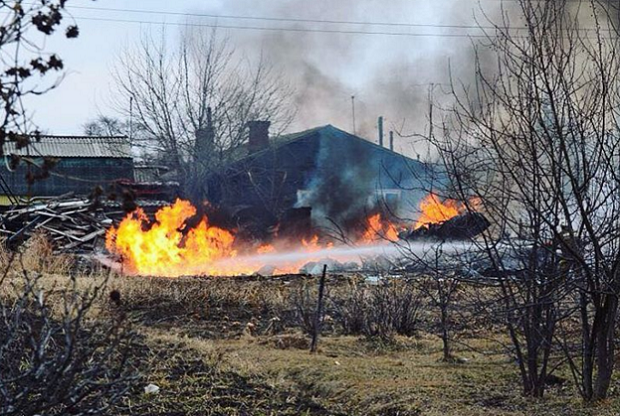 instagram / alexgluschenko
The Kremlin has refused to comment on the "Ukrainian trace" allegations in the shooting-down of a Su-25 fighter jet in Syria, at the same time expressing concern about MANPADS in the hands of Syria rebels.
Answering a question on whether the Kremlin shares the suggestion of Russian senator, intelligence veteran Igor Morozov, that the MANPADS could be brought to Syria from Ukraine, Vladimir Putin's press secretary Dmitry Peskov told journalists: "I would not comment on Morozov's statement, he certainly does not have precise information on where and how these MANPADS get to the territory of Syria. It is necessary to make statements very carefully,"  according to an UNIAN correspondent in Russia.
Read alsoRussia, Assad bomb 20 towns in Syria, use chemical arms – mediaAt the same time, he stressed that the Kremlin was extremely concerned that the MANPADS were in the hands of terrorists.
"This is a huge danger for all states," he said.
Peskov noted that when the Russian president announced the completion of the active stage of the operation in Syria to support the Syrian army, it was said that the potential for "striking blows" on terrorists still remained in the area.
Read alsoRussia claims Ukraine might be involved in drone attack on Hmeymim airbase in Syria"We are talking about surgical strikes. You know they were provoked by a tragic accident, when our plane was shot down by terrorists. The pilot died heroically, we all condole with the pilot's relatives and friends and we are proud of our heroes," Peskov said.
Read alsoLutsenko says recent blasts at ammo depots part of Russian warfareHe stressed that this incident was followed by "decisive action" against terrorists.
On February 4, Russian senator Igor Morozov, said that the MANPADS, one of which was used to take down a Russia Su-25 in Syria's north on Saturday, could be brought to rebels via a smuggling channel originating from a military warehouse in the village of Kalynivka, Vinnytsia region, Ukraine, where a fierce fire destroyed a large amount of ammunition last September.