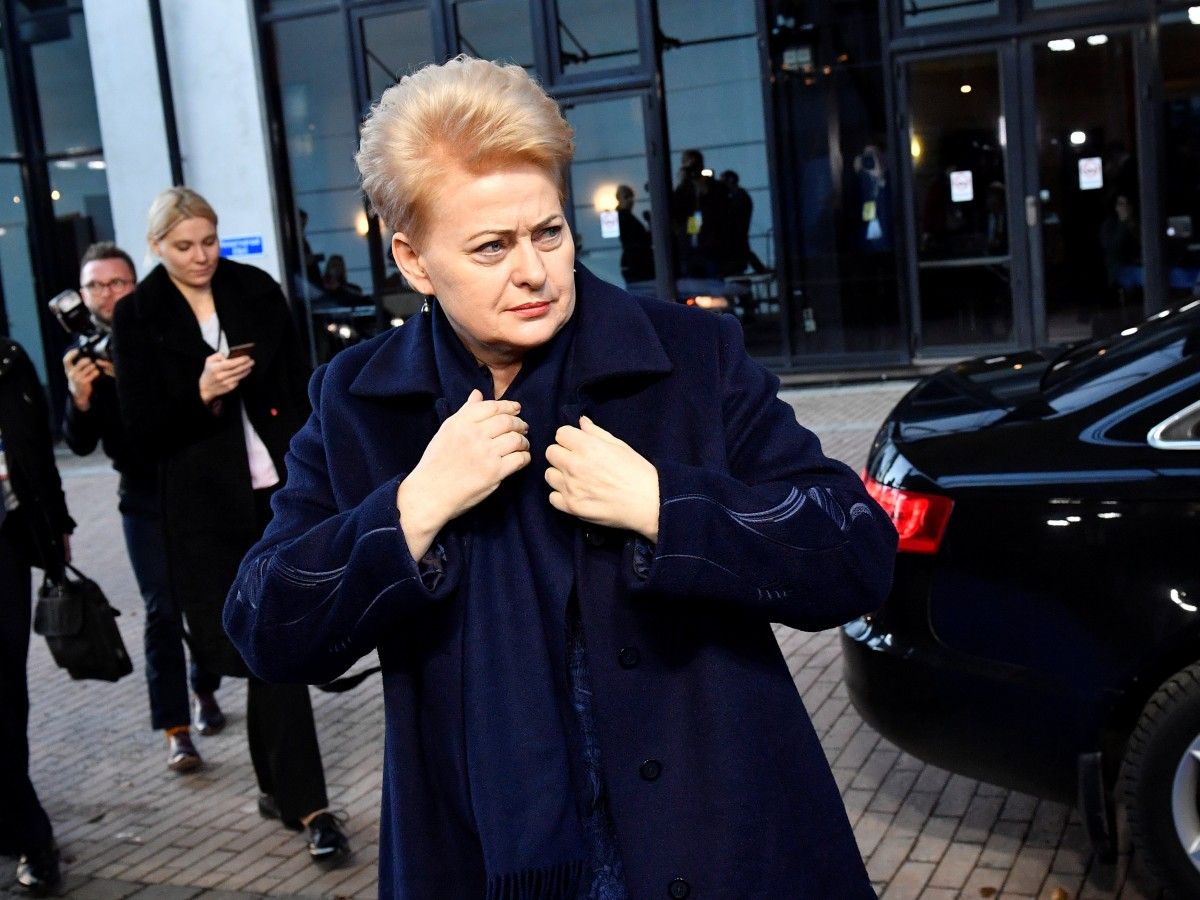 REUTERS
Lithuanian President Dalia Grybauskaite says that nuclear-capable Iskander missiles deployed by Russia in its Kaliningrad region on Monday, February 5, is a threat to half of Europe.
"On Monday, Iskander missiles are being stationed in Kaliningrad for permanent presence as we speak (...). This is not just a threat to Lithuania but a half of all European countries," President Dalia Grybauskaite told journalists in Rukla where she was attending an event to mark the one-year anniversary of the stationing of the NATO enhanced Forward Presence Battle Group in Lithuania, according to the English-language service of the news portal Delfi.
Read alsoRussia reportedly may send more Iskander missiles to Kaliningrad – mediaDefense Minister Raimundas Karoblis said Russia used to bring the missile complex to the region wedged between Lithuania and Poland for military drills only, however, "this time the situation is different – it is permanent stationing with all the necessary infrastructure in place."
Lithuania's intelligence agencies have said that placement of Iskander systems in Kaliningrad would be potentially more dangerous for Lithuania due to its capacity to hinder Allied actions in the region, while the complex is not needed for targets in Lithuania's territory, as theoretically they could be taken down by the existing capacities.