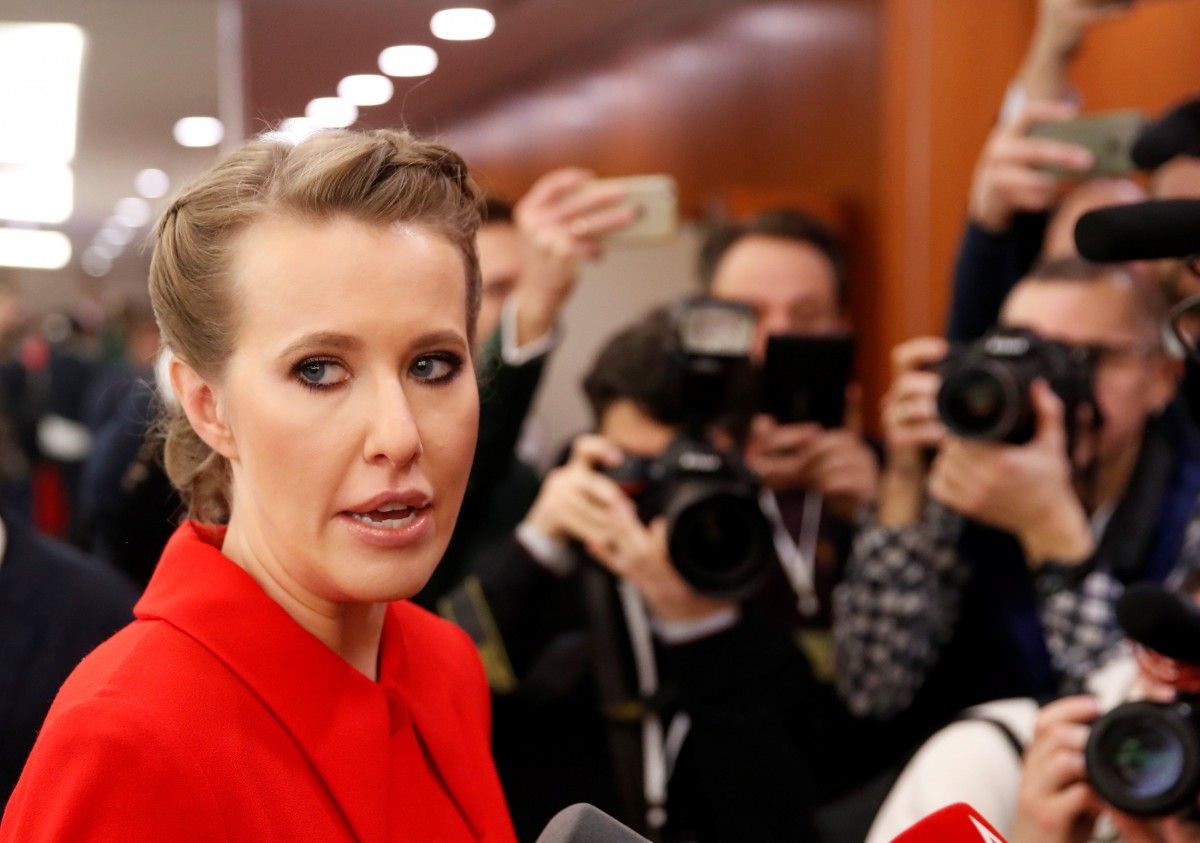 REUTERS
Russian socialite Ksenia Sobchak, a long-time TV host now intending to run for president, admits that her country's annexation of Crimea was illegal, but at the same time does not believe that Russia should return the peninsula to Ukraine.
"Russian people live there [in Crimea], people who support [the idea of] Crimea belonging to Russia. We must take this into account. I see only one way to solve this problem – an international referendum on the status of Crimea, for all people living in Ukraine and all people living in Russia, all together, to take part. The referendum will pose three questions: whether Crimea should be independent, part of Russia, or part of Ukraine," said Sobchak, who many believe will merely be a technical candidate in Russian elections to help Vladimir Putin create an appearance of a democratic election process and presence of an actual choice for the Russian voters.
Read alsoPutin may go to polling station in occupied Sevastopol in upcoming electionsAsked whether a similar proposal on a referendum from China with a larger population would have been fair in case of Bejing seizing part of the Russian territory, Sobchak said these two cases could not be compared.