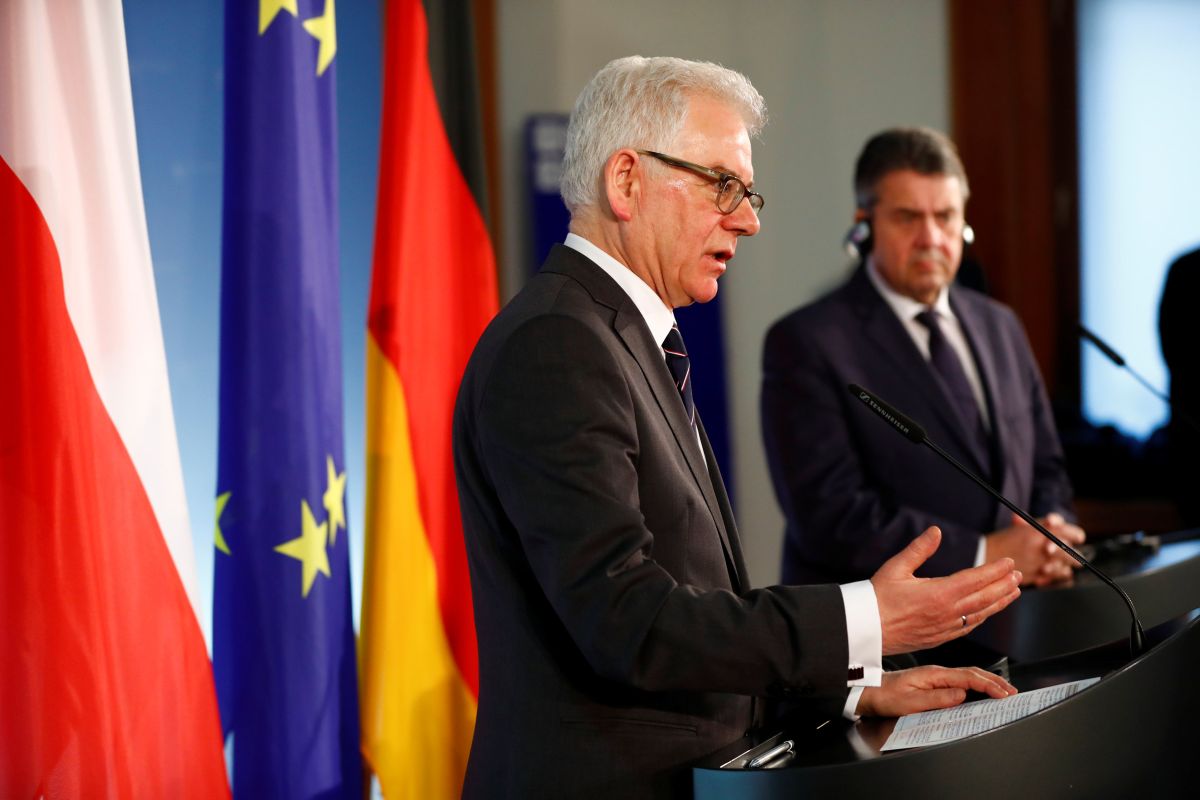 Poland's Foreign Minister Jacek Czaputowicz / REUTERS
Poland's Foreign Minister Jacek Czaputowicz says that sanctions against Russia should remain in place, as it does not abide by international law.
"We agreed that the sanctions against Russia are necessary as long as Russia fails to observe international law," the Polish foreign minister said at a meeting with High Representative for Foreign Affairs and Security Policy/Vice-President of the European Commission Federica Mogherini on Thursday, February 8, Radio Poland's Ukrainian language service said.
Read alsoMogherini reaffirms EU policy on non-recognition of illegal annexation of CrimeaCzaputowicz also said that the talks touched on the support of Ukraine. He recalled that Mogherini was going to Kyiv and added that "this is a very good decision."
The two official also discussed possible cooperation within the Eastern Partnership framework.
UNIAN memo. Russia annexed Ukraine's Crimea in March 2014 after its troops had occupied the peninsula. An illegal referendum was held for Crimeans to decide on accession to Russia. De-facto Crimean authorities reported that allegedly 96.77% of the Crimean population had voted for joining Russia. On March 18, 2014, the so-called agreement on the accession of Crimea and the city of Sevastopol to Russia was signed in the Kremlin. The West did not recognize the annexation in response to which sanctions against Russia were introduced. Ukraine's parliament voted to designate February 20, 2014, as the official date when the temporary occupation of Crimea began.
After the annexation of Crimea by Russia in March 2014, Ukraine's east was seized by Russian-backed militants, and on April 15, 2014, the Ukrainian government had to launch its first formal military action against the militants who had seized government buildings in towns and cities across eastern Ukraine. Less than a month later, separatists in the eastern regions of Donetsk and Luhansk declared independence after unrecognized referendums.