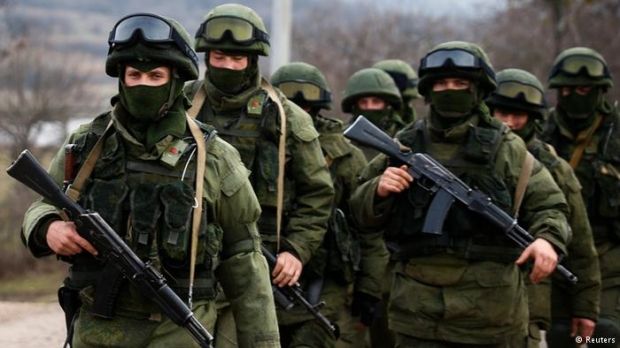 REUTERS
Russian defense ministry has issued a set of recommendations for its staff and all military personnel on the rules of using the internet, advising that they abandon social networks.
According to the Russian edition of Izvestia, the military were also urged not to post information about their service and unit details, and to disable geolocation on their mobile devices.
It is noted that as of today, the rules are of an advisory nature, but the agency is already drafting amendments to the legislation that will make them mandatory.
Read alsoU.S. reportedly kills more than 100 Russian, Syrian-backed fighters in 3-hour military blitzAccording to the relevant document, soldiers and officers are notified that administrators of foreign online resources have full access to personal user data. The authors of the rules remind that the postings of Russian servicemen are constantly analyzed by foreign intelligence. In this regard, photographs and video materials, tied to the terrain, can "lead to the disruption of a combat mission."
In addition, the military are advised to ask their families and friends not to disseminate information about their service.
The defense ministry also reminds that the materials posted online cannot be entirely deleted. They also warn that publications that foment interethnic or interreligious discord may inflict "significant reputational damage to the armed forces", and their author may be subject to administrative, disciplinary or criminal liability.
Read alsoSBU releases intercepted comms between PMC Wagner chief, Russian army General on Donbas incursionEarlier, the Conflict Intelligence Team research group, referring to the information of anonymous online experts, reported the names of several mercenaries who were part of the Russian "PMC Wagner" and killed in Syria on Feb 7.