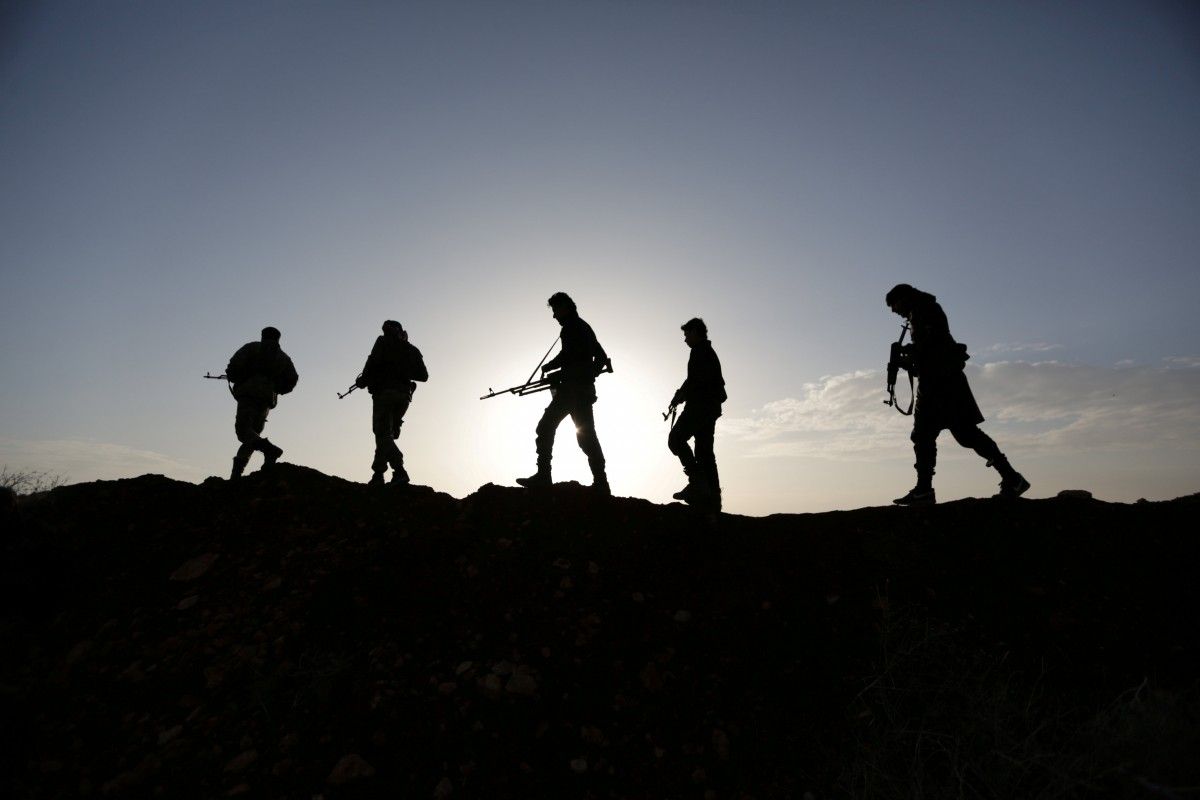 REUTERS
Fifteen Russians employed in Syria by a private security company have been killed after an explosion rocked an arms depot at their base in the country, according to a monitoring group.
The incident happened at the company's weapons storage facility at Tabiya Jazira in the northeastern province of Deir Ezzor, said the British-based Syrian Observatory for Human Rights, according to The Guardian.
Observatory director Rami Abdel Rahman said the company in question was in charge of "protecting the oil and gas fields controlled by the Syrian regime."
"Fifteen Russians working for a Russian private security company were killed in an explosion at a weapons depot of the company in Tabiya Jazira in Deir Ezzor province," he told Agence France-Presse.
Read alsoVideo released of U.S. massive airstrike on Russian mercenariesThe Russian workers were accompanying regime forces as they advanced towards the oil and gas fields on the eastern banks of Euphrates river controlled by the Syrian Democratic Forces (SDF), a U.S.-backed alliance of Arab and Kurdish fighters.
The Observatory's website suggested the regime fighters had been trying to access weapons at the depot but set off a booby-trap explosion. It said a total of 23 people were killed, including 15 Russians. The other casualties were believed to be regime fighters of the al-Baqir brigade.
Their reported deaths come after the U.S.-led coalition against jihadists struck the Coneco plant last week in retaliation for an attack on an SDF base near the gas field on the eastern bank of the Euphrates river. Scores of Russian mercenaries were reportedly killed in the attack.
The government of Syrian President Bashar al-Assad denounced the strikes as a "war crime."
The U.S.-led coalition was established in 2014 to fight the Islamic State group in Syria and Iraq, but it has bombed troops loyal to Damascus on several occasions.