During the visit of the head of the Russian Orthodox Church Patriarch Kirill to Ukraine photographer of VIP.glavred  took pictures of watch of Patriarch Kirill (The pictures were taken in different days).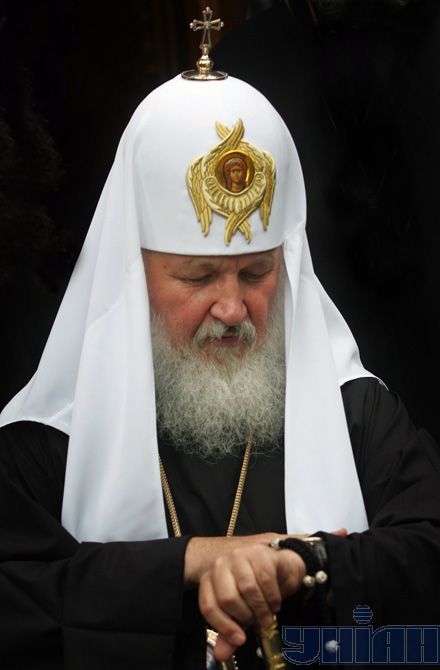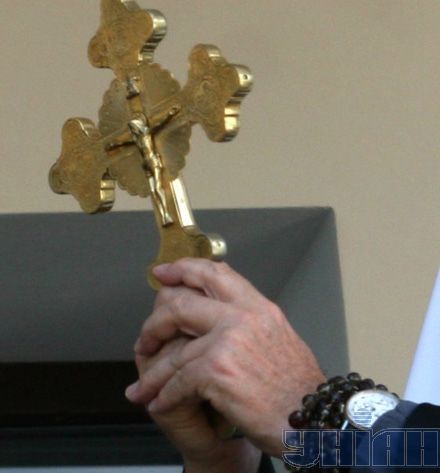 Patriarch Kirill wears watch of Breguet at his wrist.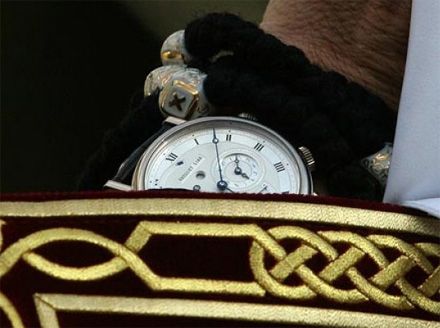 Patriarch Kirill has classical model of Breguet: watch case is made from white gold, the wristlet is made from crocodile leather, the automatic mechanism, there is also a alarm clock. The price for this model is from EUR 28 thousands up to EUR 36 thousands depending on company- seller.