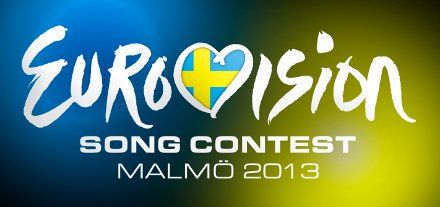 There is scandal going on in the Baltics, after journalists of www.15min.lt the lithuanian internet portal exposed a gang, who were buying votes of students for artists on Eurovision.
Afret a week of investigation 15min.lt suggested as many as 5 versions of who is staying behind vote buying, To the initial version about Azerbaijan (in the scandal video russian speaking men offer students to vote for cash in favour of artist representing Azerbaijan on Eurovision) several more argumented versions were added.
For example, the voutes could be bought by Russia. "There is no doubt, that Russia had won the contest in the past acting exactly the same way. Remember, the second song of Dima Bilan was hundred times worse than the first, but won! At this time they wanted to makeup something like that. But students discovered vote-for-cash and reported to media. How to get out of the situation? At the same day, when information became public, a sly plan was elaborated. The vote buyers came for a meeting with the students knowing there were journalists present. They were loudly and persistently rereated like hell: "You have to vote for Azerbaijan, we give 20 euros for number 20, Azerbaijan-Azerbaijan-Azerbaijan ". The conversation was published. Goal was achieved. All the evidences — hidden", - the journalist of 15min.lt admits.
Also, votes could be bought by Armenia «Because Armenia and Azerbaijan are feuding. That was necessary to somehow entrap Baku. Azerbaijan is taking the contest very seriously. They hire expensive specialists for their artists, perfecting performance to ideal, invest bunch of money to this entire song feast. Because of that there are so high ranks. And since at the time of Eurovision life in Baku and in the whole country stops, then you need to hit at the most vulnerable place», the author says.
According to the fourth version, the votes could be bought by Ukraine. «They immediately figured out, that Azerbaijan is the most serious competitor. You need to try tooth and nails to disqualify it... So the plan is simple. First place to be excluded because of the plagiarism, second because of the alleged vote-for-cash, and who is the thierd? Right — Ukraine! This version proved by the continuation of the www.15min.lt investigation, that vote buyers arrived to Lithuania from Ukraine. And Ukrainian media are fully-blowing, that tomorrow, may be, the first place will be awarded to the beautiful Zlata Ognevich».
The fifth version is the most unexpected. Journalists admits, that the votes were bought by Lithuania. And the scandal — the reason to ask for money from European Union to strengthen Lithuanian cybersecurity (as known, some web-sites, actively involved in coverage of the scandal, were under hackers' attack)