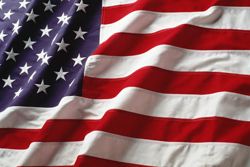 USA State Department stated on Thursday rising in prices of American visas by more than 30 per cent, reports Lenta.ru with the reference to AFP.
"In 2004, when the amount of visa duties in force were calculated, payment of 100 USD did not cover expenses, - it is said in the statement of the United States Department of State. - And when the obligatory dactylography for each applicant for entry visa was introduced, the expenses for handling of applications considerably increased".
Starting of January 1, 2008 the amount of visa duties for the majority of countries and the majority of categories of visas is established at the level of 131 USD.  People who apply personally till December 31, 2007, will pay duties at old prices - 100 USD. If a foreign citizen gives application for a visa till January 1 but does not come to the Embassy personally, he will have to pay 31 USD.
The price for USA visas was the last time increased in 2002. Citizens of near 30 countries, particularly of European Union, Australia and Japan, have the right of visa-free entrance to the USA.