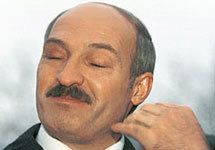 President of Belarus Oleksandr Lukashenko thinks that the independence of Kosovo became the result of use by Europe the double standards.
The press service of the President of Belarus disclosed to UNIAN that O. Lukashenko expressed this opinion today in the interview to Russia Today television channel and RIA Novosti information agency.
"The problems are not solved in this way. Europe behaves itself in this context (I do not speak about Americans) even in our European house improperly. There are continuous double standards. They reproach us, particularly Russia, with wrong position concerning Abkhazia, South Ossetia, and Transdniestria. It is correct? That is why all these discussions, which are carried out from us and from Russia are absolutely fair. But I underline one more time – it is late, the process has started long ago and it comes for an end", said O. Lukashenko.
The President of Belarus thinks that in 1999 the international community had to resist actively to American aggression against Yugoslavia and to prevent the breakup of the country in this way. "It was necessary to protect Yugoslavia at that time. I knew well that situation – it did not cost a lot of efforts for Russia to resist for this aggression, which was carried out against the people fraternal for us", he added.
According to the words of O. Lukashenko "at the time it was necessary not to allow the dividing of Balkans and it was necessary to protect Yugoslavia".
"It is late today to "sing songs". The process has started long ago, it is in process. Montenegro went, other republic went. Kosovo is left. It is the continuation of that breakup. We lost our influence there long ago. It was impossible to allow this – and there would be no issues concerning the independence. Can we influence on this process? No, we can not, let's tell about this honestly", underlined the President of Belarus.