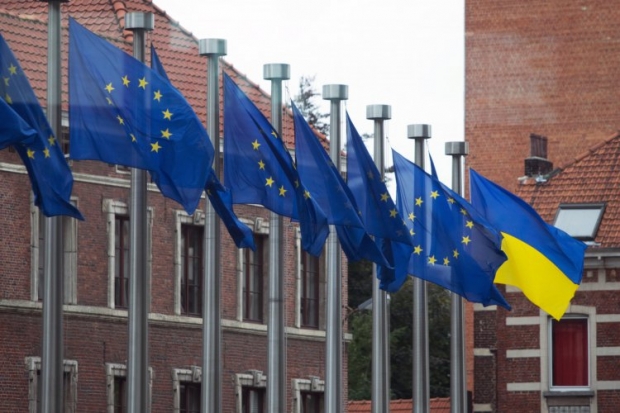 UNIAN
 "The sanctions will be reviewed at the end of this month, depending on the progress of implementation of the Minsk agreements," Usackas said, according to an UNIAN correspondent in Russia.
"On the basis of these results, we will take the decision about the possible partial or total withdrawal of the sanctions," Usackas said.
In particular, he said, this would require the stabilization of the situation in the east of Ukraine, the withdrawal of Russian troops, and the resumption of control of the Ukrainian-Russian border.
As UNIAN reported earlier, the EU, when introducing a new phase of sanctions against Russia in September, also announced that they would be canceled, reduced or enhanced, depending on how the situation developed in the east of Ukraine.
The Minsk tripartite meeting of a contact group on the Ukraine crisis on September 5 signed a preliminary protocol to an agreement on a ceasefire in the Donbas. Then on September 20 in Minsk, after a trilateral meeting, the contact group signed a nine-point memorandum, which prohibited the use of all weapons and the conducting of offensive operations.
However, Russia has so far failed to comply with the Minsk agreement.  On October 10, Chairman of the Verkhovna Rada of Ukraine Oleksandr Turchynov called on the EU to tighten its sanctions against Russia so as to achieve the withdrawal of Russian troops from the east of Ukraine and the liberation of Crimea, which was seized by Russian troops in March.
"Unfortunately, the Russian Federation continues its occupation of the Autonomous Republic of Crimea and military actions against our country," Turchynov said.
"[Russia has] brazenly violated the Minsk peace agreements - the positions of our military, as well as towns, residential areas and critical infrastructure, continue to be fired on,"  Turchynov said, noting that since the beginning of September there have been more than a thousand instances of violations of the ceasefire by the anti-Kyiv militants, resulting in the continued deaths of Ukrainian military and civilians.
"So, for the international community, the question is not one of lifting the sanctions against Russia, but of augmenting them for the final withdrawal of Russian troops and Russian mercenaries from the east of Ukraine, and the release by Moscow of occupied Crimea," the parliament speaker said.