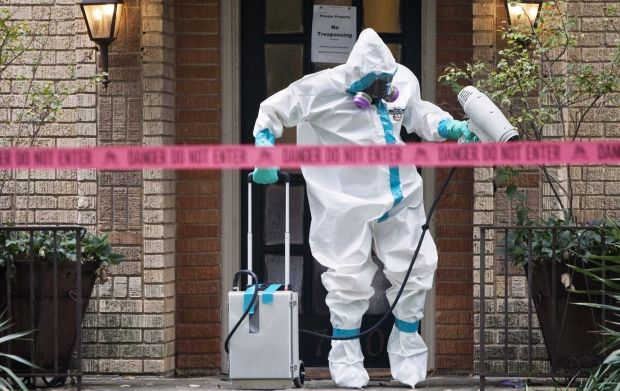 REUTERS
According to the Director of the U.S. Centers for Disease Control and Prevention Thomas Frieden, these teams will travel within hours to any hospital in the United States with a confirmed Ebola case.
Frieden admitted that the CDC had underestimated the danger posed by the epidemic. He also said that the medical staff that cared for Eric Duncan had initially failed to take all the necessary protective measures. From now on, at the first suspicion that a patient has Ebola, medical staff will be required to wear special protective gear. 
In Texas, a second worker who cared for Duncan, an American who flew to the United States from Liberia last month, has also tested positive for the virus. There are about 8,300 confirmed and suspected Ebola cases worldwide, and half of them have already died.
The worst outbreaks of the disease have been recorded in Liberia, Guinea and Sierra-Leone.