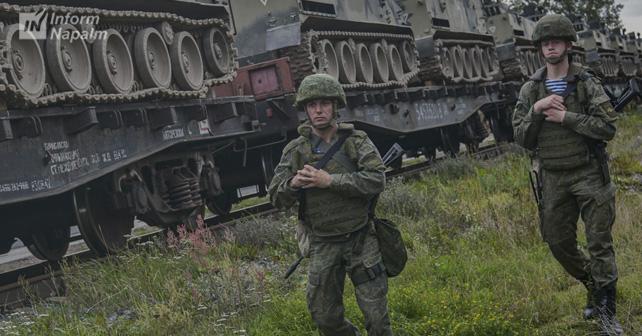 InformNapalm
Russian paratroopers who have been earlier deployed in Ukraine's Donbas warzone to fight against Ukrainian troops, now arrived in Belarus for the Slavic Brotherhood 2020 joint military exercises.
It's the troops with the 76th Airborne Assault Division of Russia's Western Military District (military unit No. 07264, based in Pskov), Ukraine's OSINT community InformNapalm reports.
"Against the background of long-lasting mass protests in Belarus against [Alexander] Lukashenko's regime, about 300 military and 70 units of military and special hardware were deployed under the cover of these exercises (that's according to official data alone)," the statement says.
The OSINT community says a trove of evidence has been gathered proving the unit's participation in the aggression against Georgia, the Crimea grab, and the Donbas hostilities.
In 2014, the report stresses, the Division's 104th Airborne Regiment captured offshore drilling rigs controlled by Ukraine-owned Chornomornaftogazin in the Black Sea off Crimea coast.
Read alsoUkraine steps up border security pending Belarus-Russia military drills (Video)InformNapalm volunteers also learned of the names of 76th Airborne Assault Division's commanders who had been awarded for their participation in the aggression against Ukraine and Georgia.
Russian-Belarusian joint exercises in 2020
On September 14, Belarus started the Slavic Brotherhood military drills also involving troops from a neighboring Russia.
RIA Novosti says the exercise will last until September 25, with maneuvers being held at a training ground outside Brest. Russia has deployed its paratroopers from Pskov to take part.
Units of the Serbian Armed Forces were also supposed to participate, but the government snubbed the invitation immediately after a diplomatic gaffe involving MFA Russia spox Maria Zakharova's humiliating comments targeting Serbian President Aleksandar Vucic.