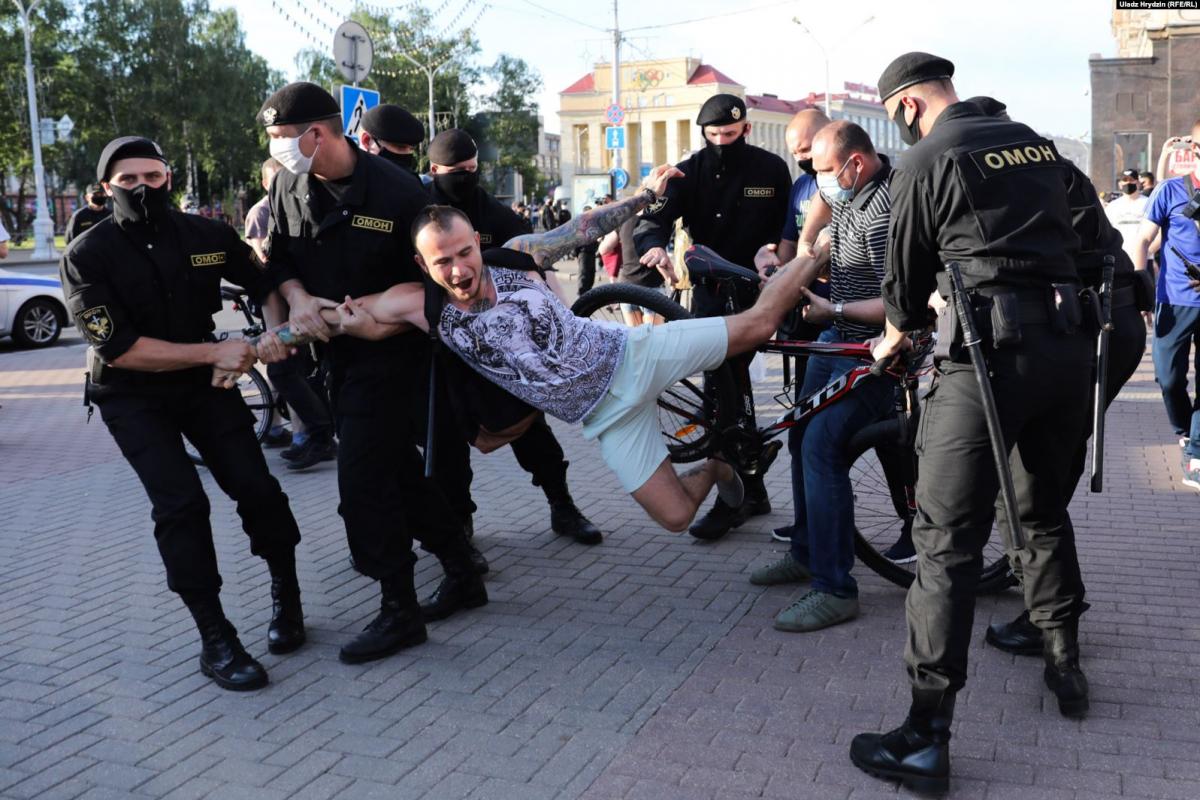 radiosvoboda.org
Police in Belarus have detained demonstrators and journalists at a gathering of hundreds of people protesting President Alexander Lukashenko's re-election campaign.
Lukashenko, who has ruled the country since 1994, is seeking a sixth term in office in August, BBC reports.
Opposition candidates gathered supporters' signatures in the capital Minsk before riot police moved in.
A Radio Free Europe correspondent was detained while reporting live on-air.
On Saturday the rights group Vyasna said at least 120 people had been arrested across the country during protests. Some have now been released.
Read alsoBelarus president says country foiled foreign plot after arresting political rival – media
Earlier authorities arrested Lukashenko's main rival Viktor Babaryko on suspicion of financial crimes amid increased harassment of opposition figures.
Opposition activists, journalists and bloggers have also been arrested in recent weeks, according to website Belorusskiye Novosti.
Lukashenko alleged that his authorities had foiled a plot designed to destabilize the country, claiming that forces from "both from the West and from the East" were interfering in Belarus.
International election monitor the Organization for Security and Co-operation in Europe, has not recognized any elections in Belarus as free and fair since 1995.