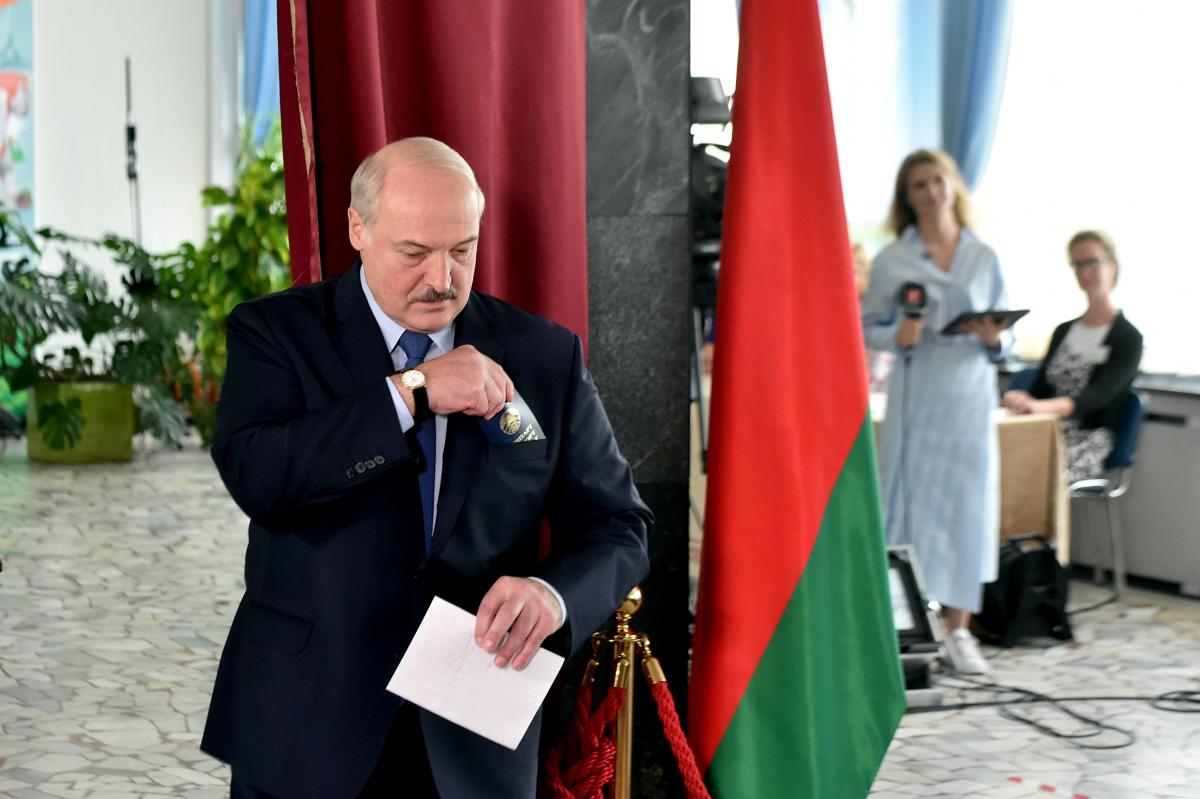 REUTERS
Latvia, Estonia, and Lithuania have declared Alexander Lukashenko, who has recently claimed a win in the Belarusian presidential election despite massive protests alleging rigged results, persona non grata.
Latvia's Foreign Ministry has issued a corresponding statement, noting that the move is "in line with what was decided by the Latvian Cabinet of Ministers, and in coordination with the Foreign Ministries of Estonia and Lithuania".
The Baltic States have banned entry to a total of 30 Belarusian officials.
Read alsoUkraine may impose sanctions against Belarus – FM Kuleba"Persons on this list are not permitted to travel to Latvia and this prohibition applies for an indefinite period of time," the statement reads, adding that included on the list are "individuals from the office and administration of the President of Belarus; the central election commission of Belarus; the Ministry of Interior and Ministry of Justice; the office of the General Prosecutor of Belarus; the State Security Committee; the Investigations Committee; the Security Council; the State Audit Committee; and the Executive Committee of the city of Minsk."    
These individuals are said to have been organizing and supporting the falsification of the August 9, 2020, elections for the President of Belarus as well as supporting the violent suppression of peaceful protests.
Latvian Foreign Minister Rinkēvičs says Latvia "strongly condemns" the falsification of the presidential elections, the beating of peaceful protestors, and persecution of journalists and activists in Belarus.
These individuals, through their personal actions, were organising and supporting the falsification of the 9 August 2020 elections for the President of Belarus as well as supporting the violent suppression of peaceful protests
Latvia has called upon the European Union "to promptly proceed with similar decisions."
Belarus protests: background, reactions
Presidential elections were held in Belarus on August 9. The Central Election Commission said over 80% of voters supported incumbent President Alexander Lukashenko, while his main rival, a political novice Svetlana Tikhanovskaya, gained just over 10%.
Thousands of Belarusians who believe the vote count was rigged took to the streets to protest election results. Security officials violently slammed on protesters, detaining thousands, beating and injuring many in captivity.
On August 19, leaders of EU member states agreed to impose sanctions on Belarus in response to falsified vote count and the use of violence against protesters. They have not recognized the presidential election results.
Ukraine has joined the EU declaration on Belarus. Ukrainian Foreign Minister Dmytro Kuleba said that Ukraine in no way intends to interfere in Belarus' internal affairs, while remaining ready to assist in settlement efforts.