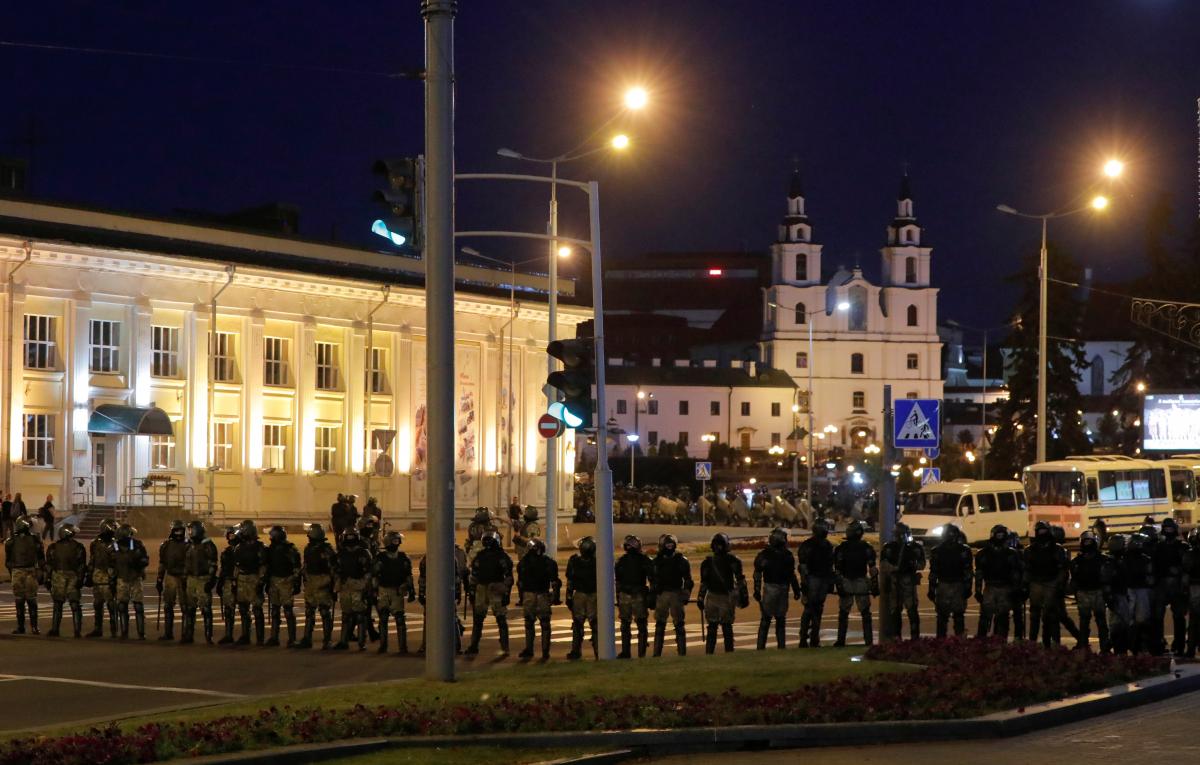 REUTERS
The situation with mass protests that are currently ongoing in Belarus following the release of presidential exit polls many found dubious is similar to the Ukrainian scenario involving Crimea and Donbas.
That's according to Anna Konopatskaya, one of Belarusian presidential candidates, who spoke with 1+1 TV channel, TSN reports.
"Many understand that pro-Russian thugs attract to their illegal activity opposition-minded youths. Of course, we should separate this from peaceful protests where our citizens take to the streets. For example, women have become a symbol of these protests. They are standing up against lawlessness that we observed in Minsk on Sunday. But there are protests that are handled by pro-Russian, pro-Kremlin, oligarchic structures, and with their money," the opposition politician said.
She emphasizes that people are taking to the streets of Belarusian cities against the government, against dictatorship that has been set up.
"We have authoritarian dictatorship here, there's one person who approves all decisions. People stand up against lawlessness. But, unfortunately, there are no calls being heard for the revival of consciousness of Belarusians, restoration of statehood and independence," Kanopatskaya stressed.
Protests in Belarus: developments
On August 9, presidential elections were held in Belarus.
That country's Central Election Commission announced preliminary election results. In particular, 80.23% of voters supported incumbent President Alexander Lukashenko, 9.9% voted for Svetlana Tikhanovskaya, 1.68% for Anna Kanopatskaya, 1.13% for Sergei Cherechnya, and 1.04% for Andrey Dmitriev. Some 6.02% voted against all candidates.
On the evening of August 9, thousands of Belarusians took to the streets to take part in spontaneous rallies, which was followed by clashes with law enforcement. The police in Minsk used water cannons, tear gas, stun grenades, and fired rubber bullets in a crackdown on protests.
Belarus' Ministry of Internal Affairs announced about 3,000 protesters were detained on the night of August 10, more than 2,000 people on the night of August 11, and more than 1,000 on the third night of the protests in different towns and cities across the country.