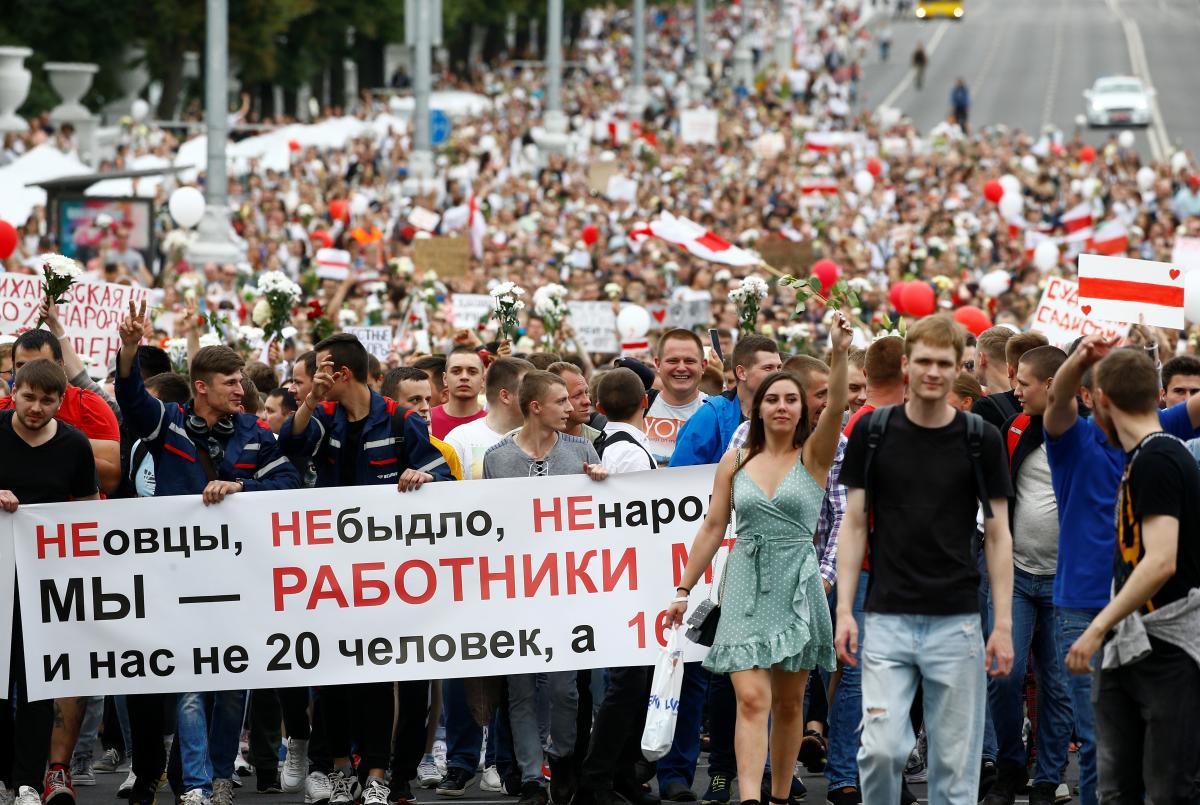 REUTERS
Thousands of protesters in the Belarusian capital Minsk have partially blocked the avenue on Victory Square and are now heading toward the city's Independence Square, a number of Telegram channels report.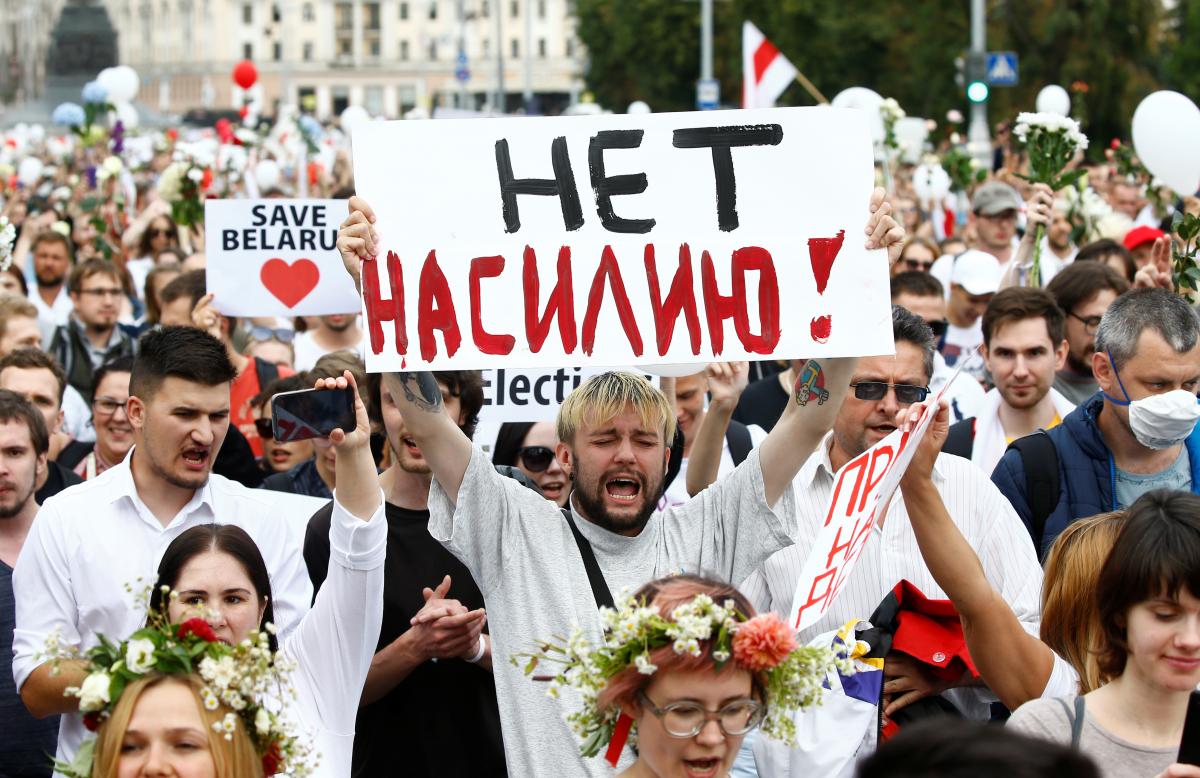 REUTERS
A 3,000-strong crowd of Minsk Tractor Plant workers has been joined by another 5,000 people, reports via Telegram say.
Read also"Little green men" in Belarus: Dozens of militants detained near Minsk part of Russia's PMC Wagner – media (Video)
According to Protests in the World channel, the joint opposition headquarters chief Maria Kolesnikova is also attending the rally.
At about 17:30 local time, protesters approached the government building, chanting: "Conversation!", "Government must be held responsible", and "Tribunal".
The crowd stopped some 100 meters from the main entrance, chanting "We stand for peace!"
REUTERS
REUTERS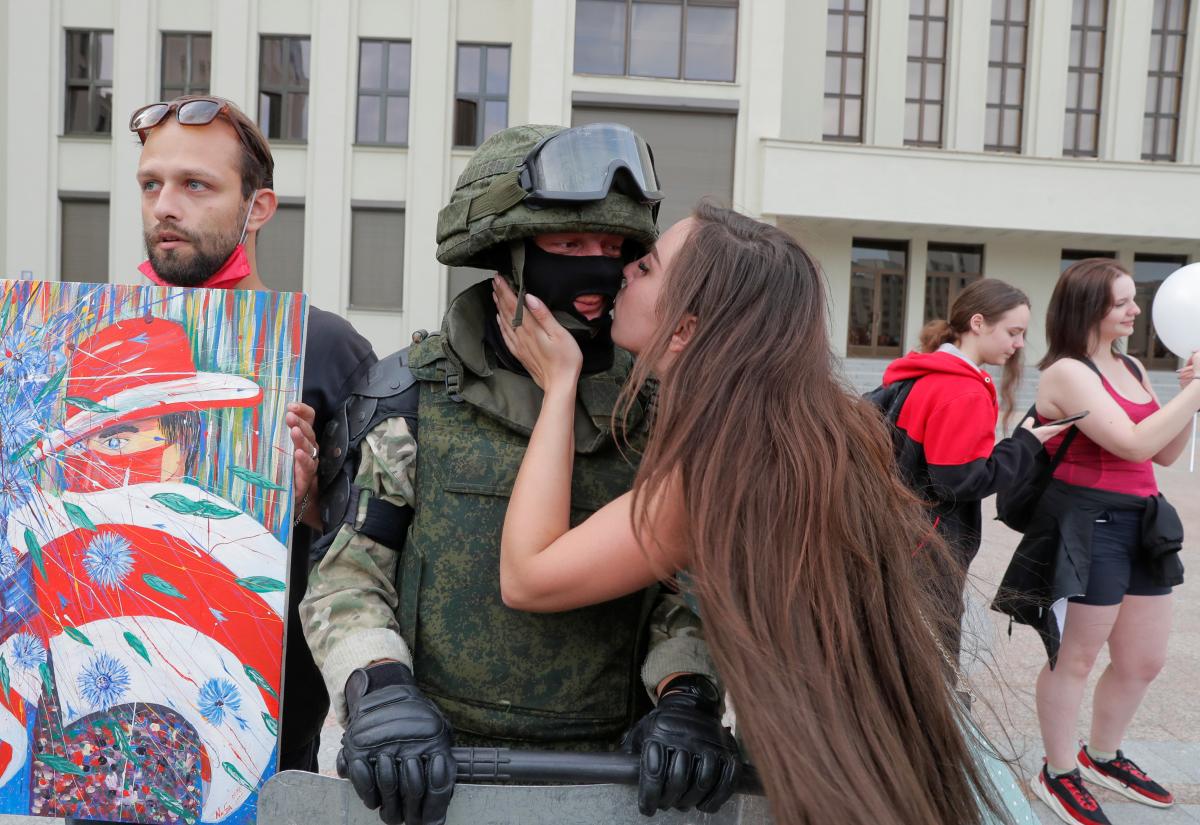 REUTERS
REUTERS
Riot police who are guarding the government building have reportedly lowered their shields, immediately winning praise and hugs.
Belarus protests: developments
On August 9, presidential elections were held in Belarus.
The country's Central Election Commission announced the final election results. In particular, 80.1% of voters supported incumbent President Alexander Lukashenko, 10.1% voted for Svetlana Tikhanovskaya, 1.67% for Anna Kanopatskaya, 1.2% for Andrey Dmitriev, and 1.14% for Sergei Cherechnya. Some 4.59% voted against all candidates.
On the evening of August 9, thousands of Belarusians took to the streets to take part in spontaneous rallies, which was followed by clashes with law enforcement. The police in Minsk used water cannons, tear gas, stun grenades, and fired rubber bullets in a crackdown on protests.
Belarus' Ministry of Internal Affairs announced about 3,000 protesters were detained on the night of August 10, more than 2,000 people – on the night of August 11, and more than 1,000 – on the third night of the protests across the country.
One of the protesters had died, the ministry confirmed.
As of today, August 14, there were reports about two deaths among protesters.
The UN has condemned violence and violation of human rights, a number of countries have called on Minsk to stop the atrocities.