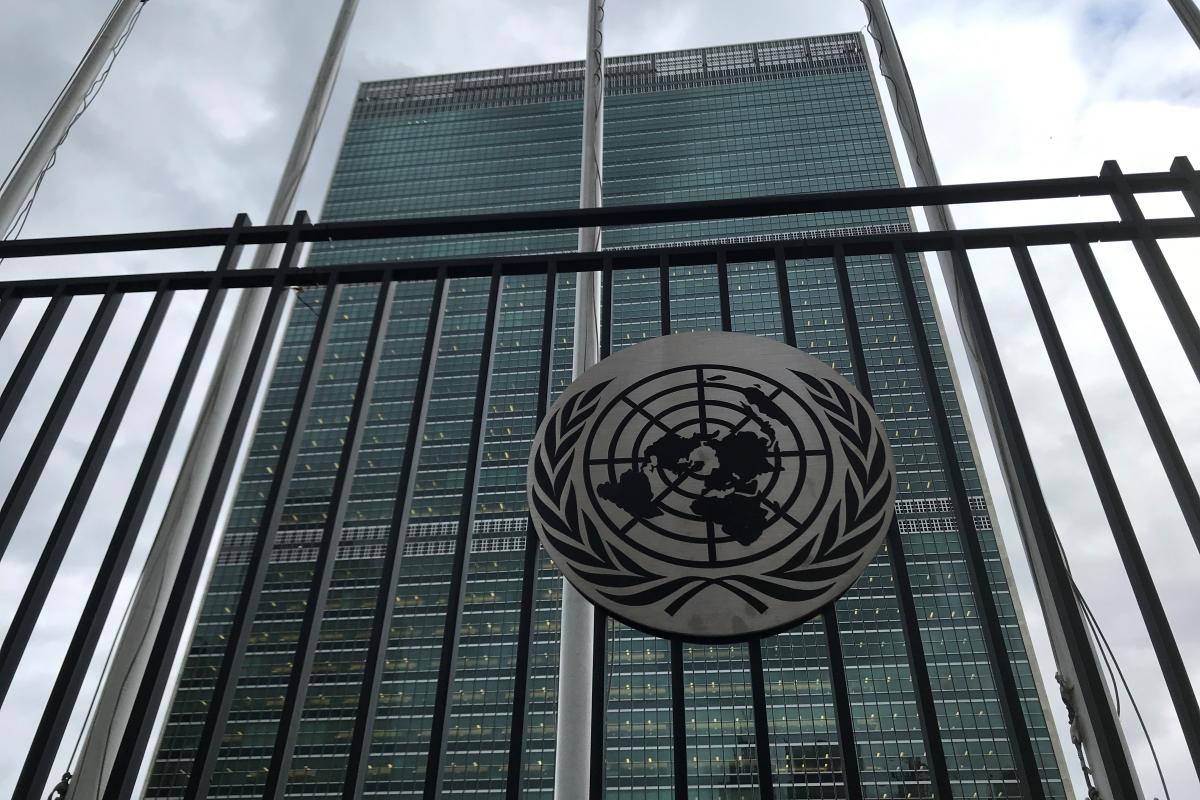 REUTERS
United Nations' High Commissioner for Human Rights Michelle Bachelet on Wednesday condemned the violent response of Belarusian government to peaceful rallies held across the country as activists doubt fair vote count.
The Commissioner has called "for people's grievances to be heard," the OHCHR press service reports.
After the Central Election Commission on Sunday, August 9, released official exit polls claiming a sweeping win of the incumbent president Alexandr Lukashenko, largely peaceful protests erupted throughout Belarus.
Government security forces cracked down on protesters with reports coming of "unnecessary and excessive force" police have been using.
Read alsoPompeo says people in Belarus should have "freedoms they're demanding"
At least 250 people have been injured, and one protester died, the report reads.
Reports suggest that more than approximately 6,000 people have been detained in the last three days, including bystanders, as well as minors, "suggesting a trend of massive arrests in clear violation of international human rights standards", the UN human rights chief said.
Even more disturbing, she adds, are the reports of ill-treatment during and after detention.
Bachelet has reminded the Belarusian Government of the "absolute prohibition on torture and other ill-treatment of detainees".
In this context, the High Commissioner called for the immediate release of all those unlawfully detained, and for impartial investigations into all allegations of rights violations.
Belarus protests: background
On August 9, Belarus held a presidential election.
The country's Central Election Commission announced exit poll results. Some 80.23% of voters supported incumbent Alexander Lukashenko, 9.9% voted for Svetlana Tikhanovskaya, 1.68% for Anna Kanopatskaya, 1.13% for Sergei Cherechnya, and 1.04% for Andrey Dmitriev. Some 6.02% voted against all candidates.
On the evening of August 9, thousands took to the streets. Clashes with security officials ensued shortly. In Minsk, riot police fired rubber bullets in a crackdown on protests.
Presidential candidate Tikhanovskaya refused to lead street protests andfled from Belarus. According to her press secretary, the politician would not want to end up behind bars like her husband, Sergei Tikhanovsky.
Tikhanovskaya announced that she considers herself winner of the presidential election, and called on her rival, Alexander Lukashenko, to negotiate.
Protests in Minsk and other Belarusian cities have been going since Sunday.
Hundreds of casualties have been reported. Belarusian Ministry of Internal Affairs confirmed that one protester had died.