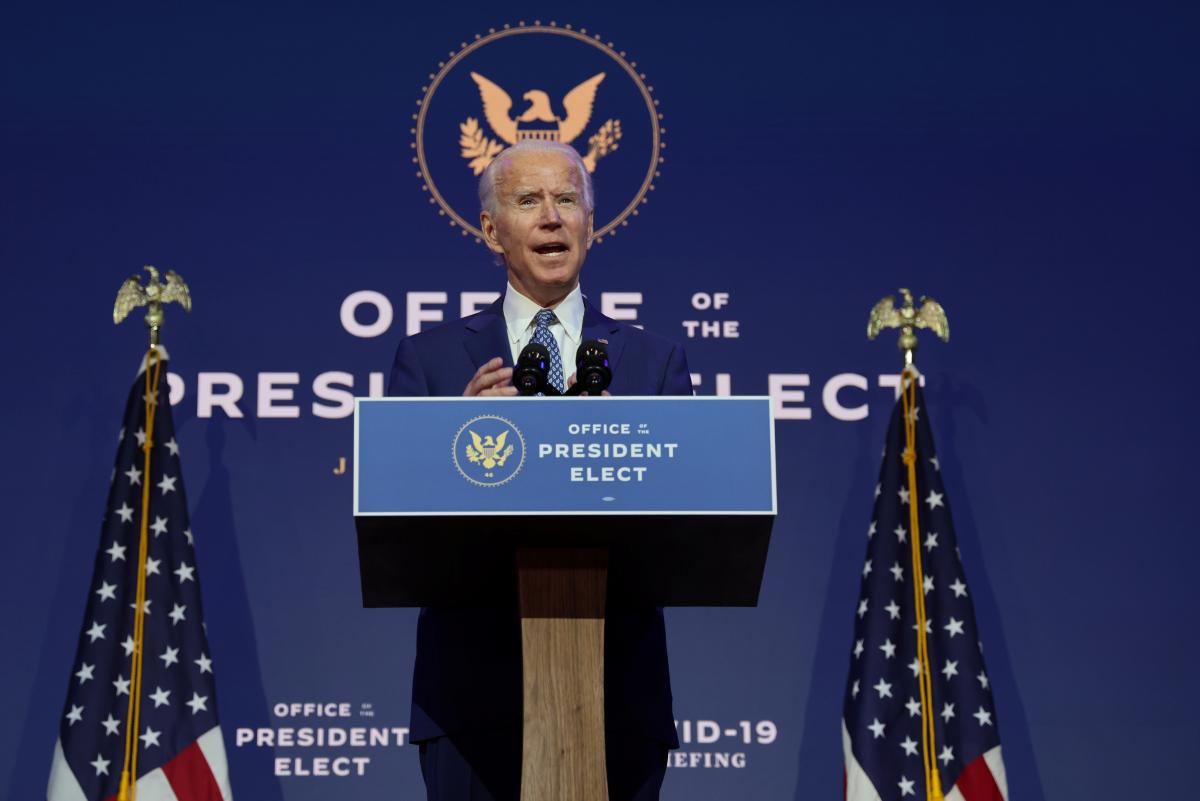 REUTERS
U.S. President-elect Joe Biden has held telephone conversations with French President Emmanuel Macron and British Prime Minister Boris Johnson.
The parties discussed their readiness to help Ukraine, the Ukrayinska Pravda news outlet reported with reference to CBS News.
Read alsoU.S. election: Zelensky congratulates Biden on projected victory
In particular, in a conversation with Macron, Biden "expressed his readiness to work together on global challenges, including security and development in Africa, the conflicts in Ukraine and Syria, and Iran's nuclear program."
With the British prime minister, Biden discussed "working together on issues such as the Western Balkans and Ukraine."
Biden's victory in U.S. elections
Leading American media announced Joe Biden's win in the U.S. presidential elections.
In turn, the incumbent President of the United States, Donald Trump, refused to acknowledge his rival's victory. He stressed that the final results of the elections are announced after the counting of legal votes, rather than after media reports.
World leaders, however, were quick to congratulate Biden on his victory. Among them was President of Ukraine Volodymyr Zelensky.