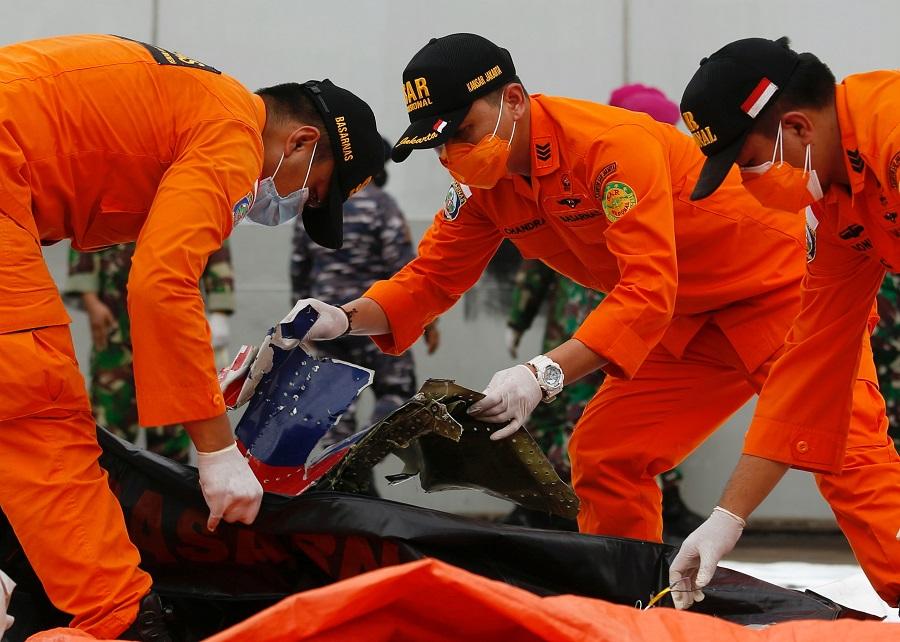 The boxes will be retrieved soon / REUTERS
Indonesia National Transport Safety Committee chief Soerjanto Tjahjono said the locations of the two black boxes of crashed Sriwijaya Air plane have been identified on Sunday after nearly a day of searching.
Read alsoForeign Ministry: No Ukrainians on board the plane that crashes into the sea near JakartaMilitary chief Hadi Tjahjanto said the boxes can hopefully be retrieved soon, as reported by Reuters.
Indonesia plane crash in 2021
The Flight SJ182 Boeing 737 plane crashed into the Java Sea near Laki Island, according to the Russian news agency TASS.
According to a representative of local authorities, information about the plane crash was received at about 14:30 local time (09:30 Kyiv time).
Before that, the media reported that dispatchers in Indonesia had lost contact with Sriwijaya Air's Boeing, which could have carried at least 50 passengers. The plane was en route from Jakarta to the city of Pontianak, the administrative center of the West Kalimantan province.
The Boeing 737-524 airliner was last seen over the waters of the Java Sea in the northern part of Java.