National Antarctic Research Center
The Ukrainian team at the Vernadsky Antarctic Station has been stunned to see an unexpected return of gentoo penguins as the species usually leave the area in May only to return in October.
In late May, all penguins left the station toward warmer locations since Antarctica is now in midwinter. Penguins are traditional inhabitants of Galindez Island, where the station is located. The area is their habitat throughout all seasons but winter, the National Antarctic Scientific Center of Ukraine wrote on Facebook.
National Antarctic Research Center
Now, five penguins have been spotted at the station, which was quite an unexpected encounter at this time of year.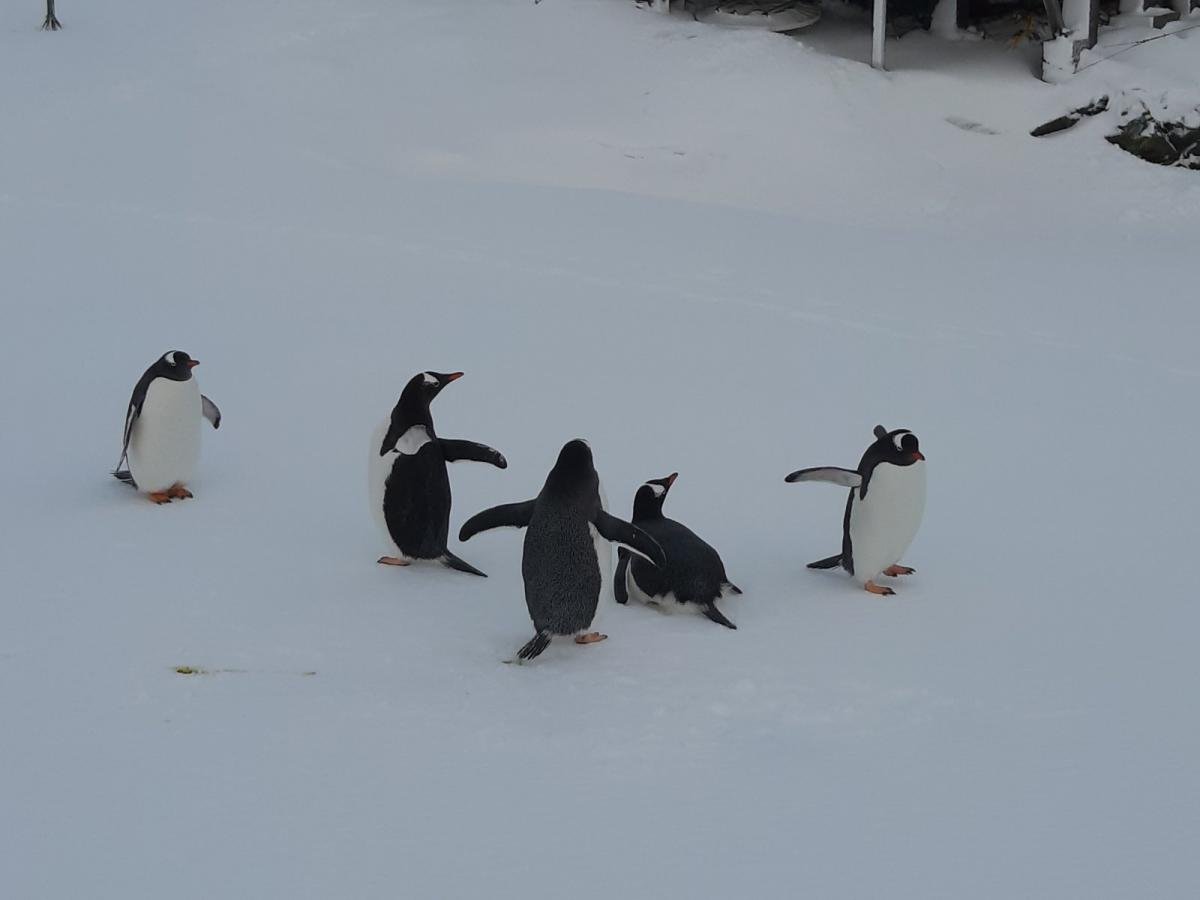 National Antarctic Research Center
Read alsoUkrainian scientist wins unique grant to study climate change
"According to Oleksandr Salgansky, a biologist on the 25th Ukrainian Antarctic expedition team, the mass return of penguins to the island is usually observed in the second half of October (which corresponds to April in our hemisphere). In previous years, the island was almost completely frozen throughout winter, winters used to be snowy and fierce, but this year's winter turned out to be abnormally warm," the report says
UNIAN memo 
The Vernadsky Research Base is the only Ukrainian Antarctic Station. It is located at Marina Point of Galindez Island, 7 km from the western coast of the Antarctic Peninsula. It operates all year round, performing functions of a meteorological and geographic observatory.
Climate change is one of the main challenges facing humanity in the 21st century. Scientific estimates show that today, thousands of people around the world are dying from harmful effects of climate crisis, while the official death toll count does not take into account the impact of large-scale environmental disasters.
According to experts, about 80% of megacities across the planet will have faced a different type of climate by 2050.