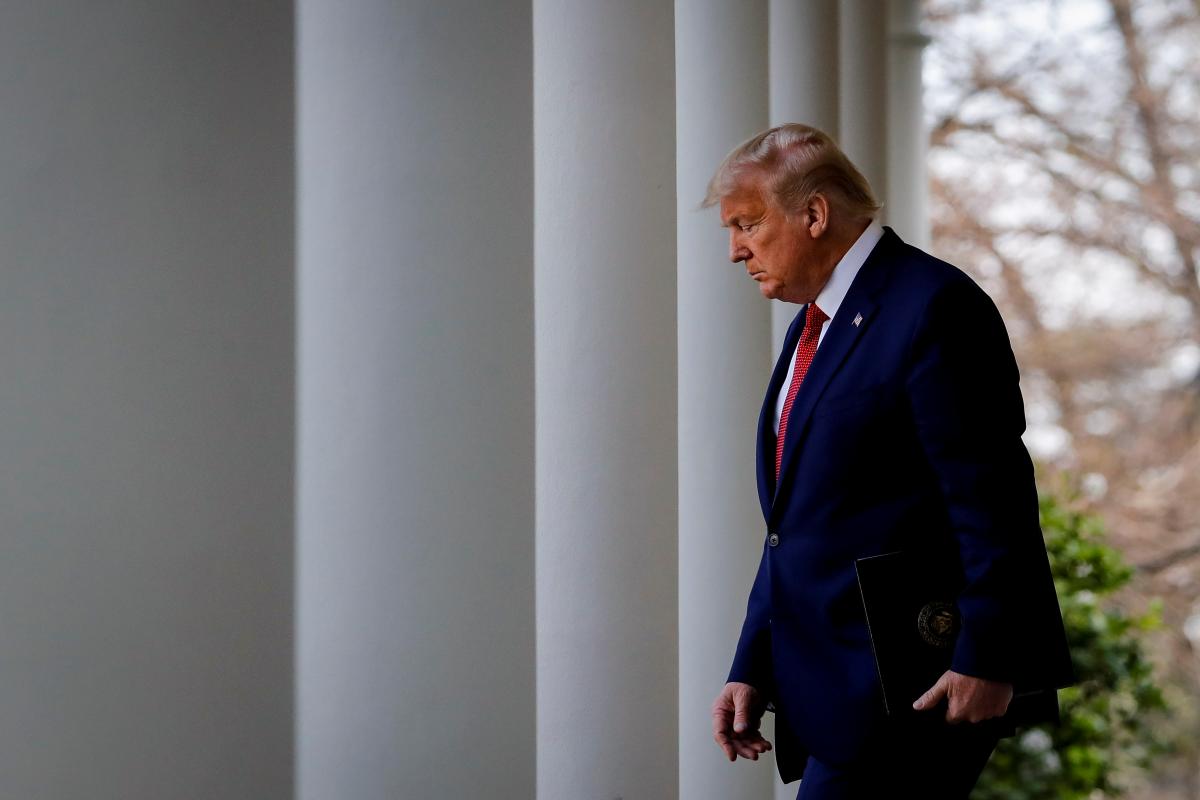 REUTERS
A member of the U.S. military who serves as a valet for President Trump has tested positive for the coronavirus, underscoring the threat of the virus to top officials in Washington, D.C., even as the president insists the country must start to reopen.
"We were recently notified by the White House Medical Unit that a member of the United States Military, who works on the White House campus, has tested positive for Coronavirus," deputy White House press secretary Hogan Gidley said in a statement. "The President and the Vice President have since tested negative for the virus and they remain in great health," The Hill wrote.
Read alsoTrump plans to suspend immigration into U.S. amid coronavirus crisis
CNN first reported that the individual who tested positive is a member of the U.S. Navy who serves as one of the president's personal valets. The network reported that the individual started exhibiting symptoms on Wednesday morning.
Trump, asked about the valet's case later Thursday, said he would start getting tested for the virus on a daily basis.
"I've had very little contact, personal contact, with this gentleman," Trump said, calling the driver a "good person."
"It's a little bit strange, but it's one of those things," he added.
The valet is the second known individual who works at the White House to test positive for the virus, which health officials have warned is highly transmissible. A staffer in Vice President Pence's office tested positive for the virus in March.
Trump and Pence have been tested regularly for the virus. The White House has also administered rapid tests to individuals traveling with Trump or Pence or who meet with them in person, and reporters who enter White House grounds are given temperature checks.