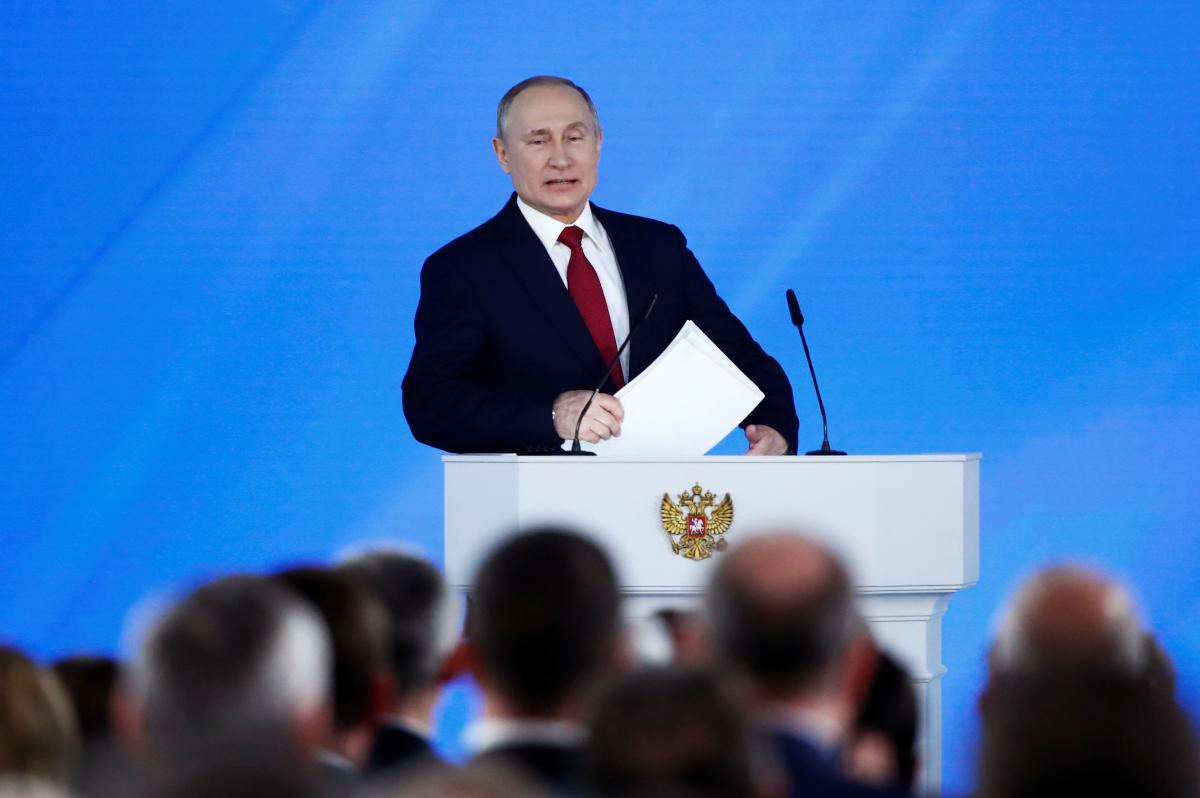 Putin had a coughing fit during a televised online conference /  REUTERS
Russian President Vladimir Putin suddenly struggled to keep speaking over a coughing fit during a televised online conference on COVID-19 and he sparked health fears.
The video with Putin's speech was shared by the Telegram channel Youlistenedmayak.
Read alsoZelensky says number of beds in hospitals for COVID-19 patients may be doubled if need be
The Russian president started to cough when he was warning local officials of "acute financial problems" in regions against the backdrop of the COVID-19 pandemic.
He had to repeatedly raise his right hand to his mouth as he struggled to go on.
On November 17, Vladimir Tolstoy, an adviser to Putin on culture, tested positive for COVID-19.
In March 2020, Putin shook hands with the chief doctor of a specialized clinic in St. Petersburg. A week after meeting with the president, the doctor was diagnosed with COVID-19. Putin switched to remote work then, but the Kremlin denied that his self-isolation was somehow related to the contact with the COVID-19 patient.
Other news reports on COVID-19