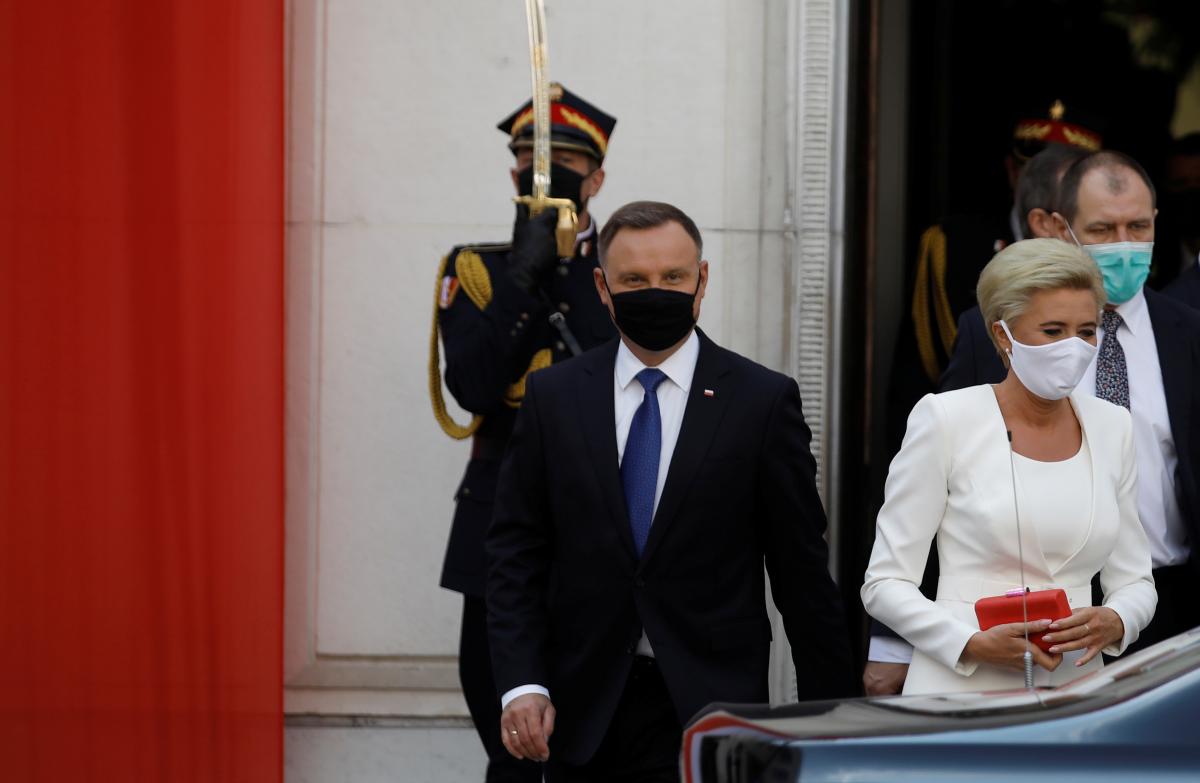 REUTERS
Polish President Duda mentioned Ukraine in his inaugural swearing-in address on August 6.
According to him, the country will have an opportunity to act for the security of the continent in 2022 when Poland chairs the OSCE, according to RFE/RL's Ukrainian service.
Duda stressed this is an important task, which also includes restoring the full sovereignty and territorial integrity of Ukraine.
Read alsoConservative incumbent Duda re-elected Polish president – media
The ceremony was held at the Sejm, during a session of the National Assembly. However, many opposition politicians have ignored the ceremony. Of the invited former presidents, only Aleksander Kwaśniewski attended the event.
As reported by Radio Poland, Duda garnered 51.03% of the vote in Poland's run-off presidential election last month, while opposition-backed challenger Rafał Trzaskowski, the mayor of Warsaw, won 48.97%.
A special chamber within Poland's Supreme Court on Monday announced that the result the election was valid, despite over 5,000 legal challenges to the ballot.