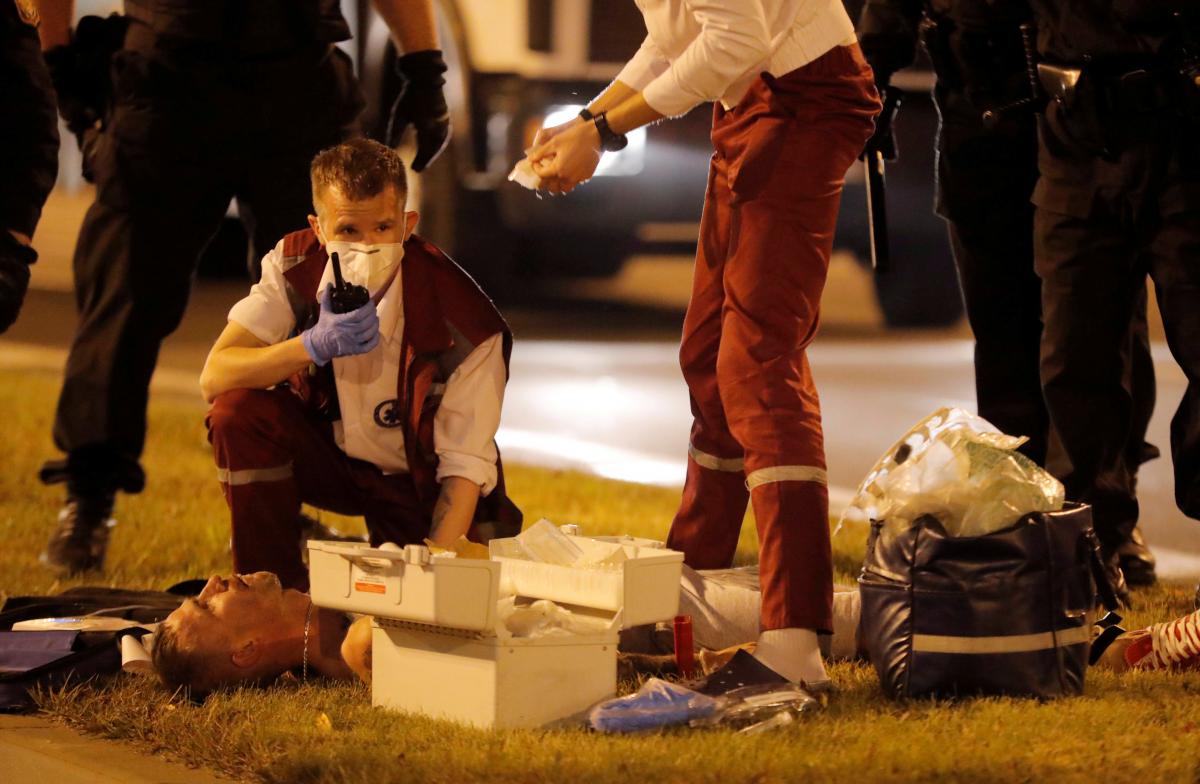 Protests in Minsk / REUTERS
The Interior Ministry of Belarus has reported that 50 protesters and 39 members of that country's law enforcement agencies were injured in recent clashes in the wake of the presidential election on August 9.
This was reported by Belarus' BELTA agency.
Read alsoProtests reported downtown Minsk, riot police use stun grenades (Photos, video)
In turn, the Belarusian Health Ministry's press service said that all people who needed medical assistance were provided with first aid in full. The department also denied reports on deaths during the protests.
As UNIAN reported earlier, the presidential elections were held in Belarus on August 9. Early voting began on August 4 and ended at 20:00 local time on Sunday, August 9.
According to the national exit poll, incumbent President of Belarus Alexander Lukashenko is gaining 79.7% of the vote in the elections.
After the publication of exit poll findings, thousands of Belarusians took to the streets of Minsk and other cities, which resulted in spontaneous protests and clashes with law enforcement agencies. The police fired water cannons, tear gas and stun grenades in a crackdown on protests.