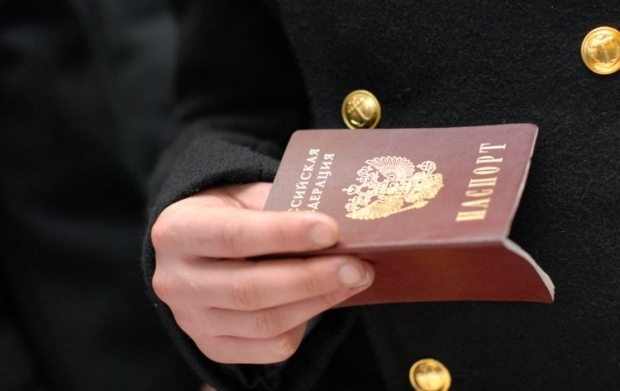 Photo from UNIAN
Russia's policies of providing citizenship to those living in neighboring countries pose a threat to international security so the EU and NATO should work out an extensive strategy to counter such hybrid interventions on the part of Russia, that's according to Molly McKew, a U.S. strategy consultant.
"Russia's new law simplifying citizenship applications for people living in neighboring countries should be understood for what it is: the expansion of the policy that the Kremlin has used to create the pretext for invasion and political intervention in its near abroad for 30 years. This framework has been systematically built and implemented since the collapse of the USSR. It is a deliberate means of infiltrating neighboring countries and creating centers of political influence for the purpose of destabilization and intervention in domestic political affairs, as needed," Molly McKew told Guildhall.
Many well-meaning Western experts have repeated the Kremlin's arguments that Russia's passportization programs help provide humanitarian relief to occupied regions and frozen conflict zones – that the need for these passports is created by the "failure" of Georgia, Ukraine, Moldova, and more to "find resolutions to disputed territories", the expert notes.
Read alsoRussia calls Ukrainians in Crimea "foreigners", treads on land ownership rights
However, these claims ignore the fact that "passportization is meant to deepen these crises and make permanent solutions unlikely."
"Every nation must decide how much these passports are a strategic threat to their national interest, and create disincentives to acquire them, at the very least," McKew said. "The EU and NATO should discuss this issue holistically and understand the overall impact this is meant to have."
Also, the expert believes, the West must be "more strategic in targeting Russian citizens outside Russia with information campaigns that can reach back into Russia, as well as understand how the Kremlin seeks to instrumentalize these individuals in compatriot networks, disinformation campaigns, and disruptive activities in the economic, social, and political realms."
As UNIAN reported earlier, Chief of Ukraine's Permanent Mission to the United Nations, Ambassador Serhiy Kyslytsya says Russia has issued over 200,000 passports to Ukrainians living in the occupied parts of Donbas.
"Russia also pursues illegal passportization in the temporarily occupied territories of Donbas, which has now reached an industrial level – more than 200,000 persons were issued Russian passports there," the envoy told a UN Security Council (UNSC) meeting in New York City on February 18.
UNIAN memo. Russian President Vladimir Putin on April 24, 2019, signed a decree on a simplified procedure for granting Russian citizenship to residents of Russia-occupied districts of Ukraine's east.
On May 1, Putin signed another decree under which more categories of Ukrainian citizens are able to obtain Russian citizenship with the use of the simplified procedure, in particular, these are citizens of Ukraine who do not have citizenship of another state, as well as stateless persons who were born and permanently resided in Crimea and left the peninsula before March 18, 2014, as well as their children, spouses, and parents.